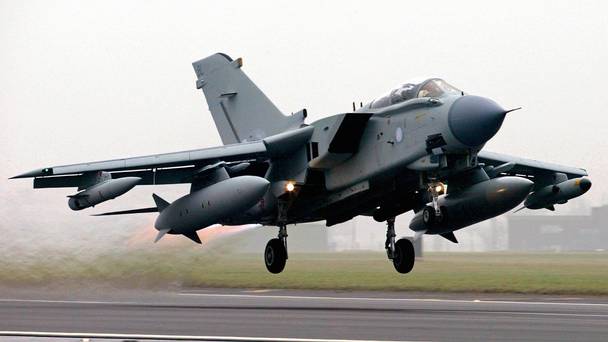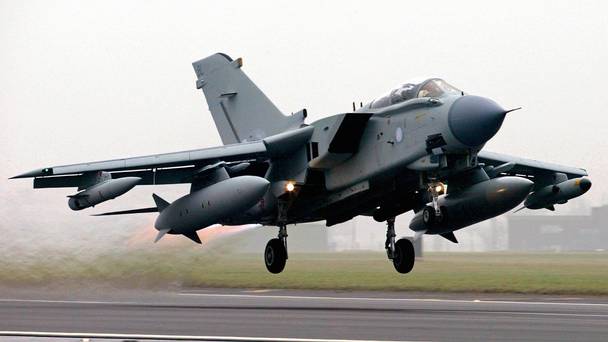 U.K. Ministry of Defense has told on Saturday that British Tornado jets have flown from their Cyprus base to Iraq for their first time combat mission against Islamic State militants after receiving parliamentary approval for the airstrikes.
British Prime Minister David Cameron had recalled the Parliament on Friday to secure support for the U.K. to join U.S.-led airstrikes against Islamic State, the final political hurdle before launching military action. The MPs had voted overwhelmingly on that occasion to join air strikes in northern Iraq.
The alarming concerns were raised internationally after IS's brutal abuses against civilians, rival fighters and Arab and Western hostages, as well as its success in recruiting Western members.
Following the green light from parliament, two Royal Air Force Tornado GR4 combat jets, armed with Paveway IV laser-guided bombs, took off from Britain's RAF Akrotiri base on Cyprus.
A MoD spokesperson has confirmed: "We can confirm that Royal Air Force Tornados continue to fly over Iraq and are now ready to be used in an attack role as and when appropriate targets are identified.
"We will provide an update on activity when it is appropriate to do so."
However, after a seven-hour long first combat mission, two Tornado fighter jets returned to their base without hitting any target.
MoD spokesperson has told: "On this occasion no targets were identified as requiring immediate air attack by our aircraft".
But he has also confirmed that the Tornado jets are "now ready to be used in an attack role as and when appropriate targets are identified" and that "invaluable" intelligence was gathered during the mission.
The current combat mission marked the third time in 25 years Britain for launching military operations in Iraq.
Article viewed on Oye! Times at www.oyetimes.com.