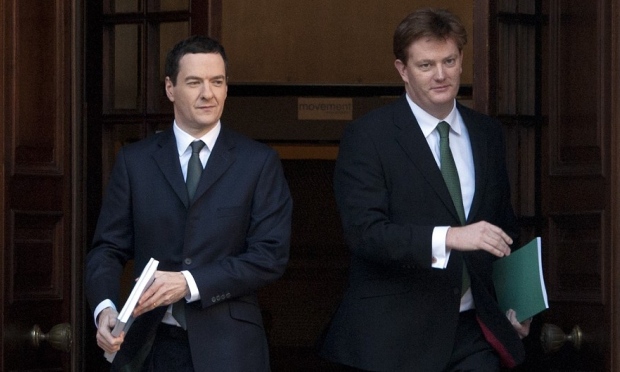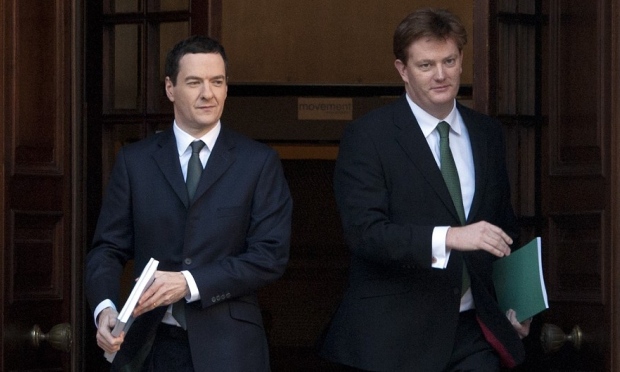 Treasury chief secretary Danny Alexander has attacked Chancellor of the Exchequer George Osborne's plans over "wilful destruction" of British public services.
In the latest coalition government's public spat, Mr Alexander has claimed that Conservative party's spending plans after general election 2015 will be the "ideological" choices to "shrink the state" through £60 billion of unnecessary cuts by 2020.
One of the most loyal Liberal Democrat ministers has highlighted: "The Tory agenda to keep reducing public spending beyond what is necessary would result in the wilful destruction of important parts of our public services. That is not appropriate or right for this country.
"People are prepared to go along with deficit reduction when they see it is necessary. When you are past that point, to where it is an ideological choice, people don't agree with that."
The chancellor's Treasury deputy has further said: "I find it very difficult to see how you find £12 billion of savings focusing purely on working-age benefits. Having looked at it hard, I just don't see how that is possible whilst maintaining a degree of fairness and a proper safety net."
The main objective of the coalition agreement between the Liberal Democrats and the Conservatives was to reduce deficit during their tenure when they entered government in 2010.
But both the partners have fallen out badly over tax-and-spending in the next Parliament, with the Tories' plans to reduce income tax, through increasing the personal allowance and the higher-rate threshold, a particular point of dispute.
Mr Alexander has said the Tories would have to make deeper cuts to meet plans for £7.2 billion of tax cuts.
He has added: "The Tories are playing fast and loose with the economy and frankly with their own credibility. It is not affordable or achievable, especially as they said they do not want any tax rises. Presumably to shrink the state, they would also have to make further spending cuts needed to pay for their tax cuts. I don't think it adds up."
The Lib Dem minister who has a strong working relationship with Mr Osborne, claimed to continue to work well together within their departments while having their own political stances.
Article viewed on Oye! Times at www.oyetimes.com.