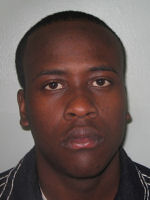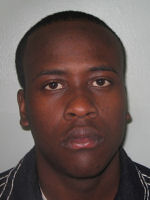 Rowan Lopez, aged 23 years, of the Bounds Green area, has been banned from entering parts of Haringey or using the internet to glamorise gang culture.
On 12 January 2011, at Highgate Magistrates Court, an order amending and extending an existing Antisocial Behaviour Order was granted after the court received evidence from Haringey police officers.
Under the order, which will expire on 14 January 2013, Lopez is not allowed to enter a large area in Wood Green and Hornsey. He is also banned from associating with a list comprising but not limited to 18 named individuals, which the court heard form part of a Wood Green gang. He is banned from eight further activities, including using the internet to glamorise gang culture.
The court heard police give evidence that Lopez is an active and influential leading member of a gang carrying out anti-social behaviour, congregating mainly in the N22 area, particularly near residential blocks and busy entertainment venues where their presence and behaviour intimidates and directly impacts on the quality of life for local residents and businesses. The court heard that Lopez himself has been involved in disorder and has breached the conditions of the initial ASBO on four ocassions by associating with named individuals or entering the exclusion zone.
The court was shown 'music videos' posted on the internet showing Lopez and others inciting violence and promoting gang activity. The videos were a sample of a large amount that had been posted online by the gang over a period of time.
The ten point order bans Lopez from:
1/ Being present in any group of two or more people in the London Borough of Haringey in a public place in a manner causing or that is likely to cause any person to fear their safety
2/ Carrying any bladed article in a public place
3/ Entering the exclusion zone at any time (including both sides of the boundary roads and pavements) save for when travelling on either the underground or any over ground train.
4/ Associating with or remaining in the company of members of a Wood Green gang, comprising, but not limited to 18 named individuals.
5/ Featuring in any video or audio material that is uploaded onto the internet by him or another, that is threatening, abusive, insulting or making reference to gang affiliations, use of green bandanas and guns.
6/ Using the internet to glamorize gang culture
7/ Featuring in any photographs posted online that are affiliated with a Wood Green gang.
8/ Featuring in any online video as part of a gang by means of music video
9/ Uploading any rap songs to the internet that mention any opposing gangs, guns or provocative lyrics which would cause increased tensions and physical public violence
10/ Uploading photos or videos where the subject of which are using or wearing green bandanas
The original ASBO, issued by Highgate Magistrates Court on 9 March 2009, was due to expire on 14 July 2011 and has been added to by increasing the number of named individuals that Lopez is not to associate with in point 4, adding points 5 to 10 and extending the size of the exclusion zone.
Acting Borough Commander for Haringey, Superintendent Chris Barclay said: "Lopez's repeated breaches of the previously imposed conditions show that he has not attempted to remove himself from gang related activity. The extended prohibitions now cover every aspect of his antisocial behaviour and will not allow him to continue to be involved in such activity without facing the consequences of his actions. The restrictions that have been placed on his use of the internet reinforce our message that violent crime is unacceptable and that behaviour glamorising acts of violence will not be tolerated. Local communities should be reassured that we are committed to working in partnership with Haringey Council to tackle antisocial behaviour and we will take action to protect them."