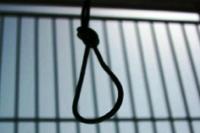 This article was last updated on April 16, 2022
Canada:

Oye! Times readers Get FREE $30 to spend on Amazon, Walmart…
USA:

Oye! Times readers Get FREE $30 to spend on Amazon, Walmart…

Shaheed urges moratorium on death penalty
In his second report, Ahmad Shaheed, the United Nations' Special Rapporteur on the situation of human rights in Iran, has documented a "striking pattern of violations of fundamental human rights" in the country and called for the government's "meaningful cooperation" with the organisation's human rights mechanisms.
The 36-page document provides evidence of "widespread fraud" in the 2008 parliamentary elections as well as the 2009 presidential race. It also calls for "an extensive, impartial and independent investigation into the violence in the weeks and months that followed the presidential election of 2009."
The former Maldivian Minister of Foreign Affairs voiced the need for further probing into human rights violations at Kahrizak prison and other places of detention.
Shaheed stressed the "need [for] the Government to ensure that peaceful activities that are considered to be protected by freedom of expression, association and assembly are not" criminalised. He also called for the "immediate release of all political prisoners and prisoners of conscience and calls upon the Government to protect the space for public criticism or advocacy."
Iranian authorities were urged to "prohibit the execution of juveniles," and to "seriously consider a moratorium on the death penalty for all crimes until such time as effective enforcement of due process rights may be meaningfully demonstrated." The review welcomed the omission of the stoning penalty in the new penal code, and encouraged the Islamic Republic to take steps to "explicitly restrict the use of this punishment, and … to commute existing sentences for execution by stoning."
The special investigator also cited instances of torture inside Iran's prisons, including "the excessive use of solitary confinement, electric shock, severe beatings, threats of rape and threats to detain and/or harm friends, associates and family members."
"People were also allegedly forced to make on-camera confessions."
Shaheed once more called for the Iranian government's "greater transparency and closer engagement" with the UN in order to improve the human rights situation there.
In recent days, authorities have stepped up pressure on activists and journalists. Six-year jail terms were upheld for human rights defender Narges Mohammadi and journalist Shirin Khosravani. Also, prominent human rights lawyer Abdolfattah Soltani received an eighteen-year prison sentence.
Iran's official reaction to Shaheed's initial report—released in September 2011—has been largely to dismiss it as nothing more than Western "propaganda."
Iran's Deputy U.N. Ambassador Eshagh al-Habib slammed the first report, saying the assembly's decision to appoint a Special Rapporteur in the first place was the "result of a one-sided approach and political ambition of certain countries in particularly the United State and its Europeans allies."
In October 2011, Secretary General of Iran's Supreme Council for Human Rights Mohammad-Javad Larijani blasted the findings and said that it had been "completely based on the West's political motives and calls into question the reputation of the [UN] Human Rights Committee."
However, Hossein Naghavi Hosseini, the spokesperson for the Iranian Parliament's human rights committee has been quoted as saying that Iran is prepared to examine Ahmad Shaheed's review.
Click HERE to read more.
You can publish this article on your website as long as you provide a link back to this page.