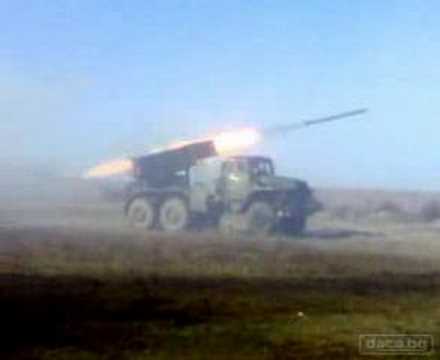 Back in 2012 during one of the endless crises between Israel and Palestine, I looked at background information about the Qassam rocket, the response of Palestine to Israel's military might. I'd like to update that posting to help us better understand one half of the current hostilities.
Here is a graphic showing the three types of Qassam rockets, their range and the size of their warhead:
The launching vehicle can be prepared to fire in as little as three minutes and can be packed up a ready to move in two minutes after firing. A full salvo of rockets can cover an area of between 0.8 and 1.0 hectares or around 2 acres. The launcher is reloaded manually in seven minutes.
In late November 2012, Hamas showed the world that it had increased its rocket capabilities, using the Iranian Fajr-5 artillery rocket for the first time. This rocket has a range of about 75 kilometres and brought both Tel Aviv and Jerusalem within range. The Fajr-5 is much heavier and larger than the Qassam family, being about 6 metres (20 feet) tall
It is believed that the rockets were shipped from Syria to Iran and destined for Sudan where they would be taken by land through Egypt to Gaza. Despite this, it is still believed that Hamas possesses additional supplies of M-302 rockets, produced in Syria.
At the outset of hostilities in 2014, Israeli Intelligence Minister Yuval Steinitz estimated that Hamas had about 10,000 rockets in its inventory. By the end of July 2014, he announced that 2600 rockets had been fired and a further 3000 had been destroyed by the IDF. The fact that Hamas now has the capability of striking terror far into the heart of Israel is creating a situation of fear among Israelis who formerly were immune from Hamas' rocket attacks.