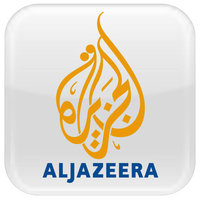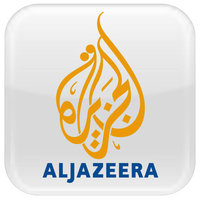 The Egyptian authorities are revoking the Al Jazeera Network's licence to broadcast from the country, and will be shutting down its bureau office in Cairo, state television has said.
"The information minister [Anas al-Fikki] ordered … suspension of operations of Al Jazeera, cancelling of its licences and withdrawing accreditation to all its staff as of today," a statement on the official Mena news agency said on Sunday.
Al Jazeera, the news network that has played a key role in reporting the unrest in Egypt, has had its Cairo bureau shut down by security forces. The network has the largest group of journalists on the ground in Egypt and it has aided Western news outlets by allowing other networks to stream Al Jazeera's live footage from the streets. Al Jazeera also allowed its photography to be used by other news networks under the Creative Commons law, meaning networks did not have to ask permission to use the the network's images, they only had to give credit to Al Jazeera — adding to the speed in which news outlets could send out information.
Reuters
reported on Twitter at 8:45am EST
FLASH: Extra army trucks appear in Cairo's Tahrir Square as protester numbers rise: witnesses
Egyptian air force fighter planes buzzed low over Cairo on Sunday, helicopters hovered above and extra troop trucks appeared in a central square where protesters were demanding an end to President Hosni Mubarak's rule. It was the latest show of military might in an apparent to effort to send protesters back to their homes before a curfew.
[Update 4:40 p.m. Cairo, 9:40 a.m. ET] Egyptian troops fired warning shots into the air in Cairo's Tahrir Square as demonstrators defied a curfew order Sunday evening.
[Update 4 p.m. Cairo, 9 a.m. ET] Fighter planes flew low over the crowds in Cairo's Tahrir Square on Sunday, 10 minutes before the state-imposed curfew. The planes flew low enough that CNN personnel on the ground could see inside the cockpit. Some in the crowd began holding prayers despite the planes.
[Update 3:53 p.m. Cairo, 8:53 a.m. ET] Egyptian opposition leader Mohamed ElBaradei on Sunday called for embattled President Hosni Mubarak to "leave today and save the country."
There are further reports of various countries advising their nationals to get out of the country and certainly not go if they were planning on doing so. Some countries are offering planes to get their people out of Egypt.
ITN News – January 30, 2011-01-30
Protesters take to the streets in Cairo
http://www.youtube.com/watch?v=zY9BmU_ECwI
Associated Press – Saturday, January 29, 2011
Raw Video: Troops in Suez As Protests Continue
http://www.youtube.com/watch?v=Q8kuNFvBnZw
Click HERE to read more from William Belle.