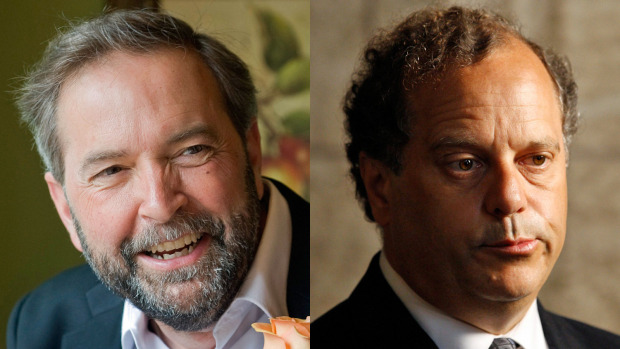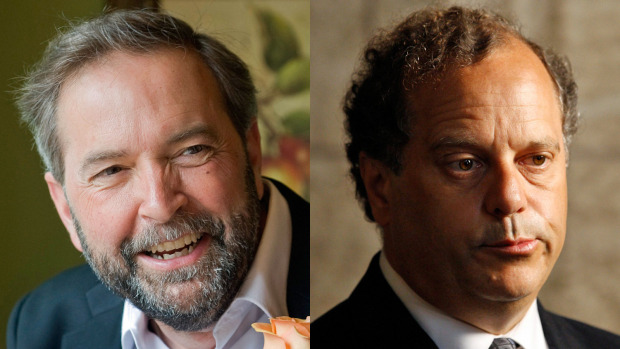 After Brian Topp, NDP deputy leader Thomas Mulcair decides to jump into the NDP leadership race Thursday. Mulcair made the announcement in Montreal.
The position previously held by late Jack Layton is now tossing between a number of New Democrats. Other leadership candidates include former party president Brian Topp, Ontario MP Paul Dewar, B.C. MP Nathan Cullen and Quebec MP Romeo Saganash.
Quite a few members of the NDP's Quebec caucus promised to back Mulcair if he joins the contest, including Robert Aubin, Francois Lapointe, Jamie Nicholls, Tarik Brahmi, Marc-André Morin, Claude Patry and Pierre Nantel.
Brian Topp is Mulcair's foremost opponent and concern. Topp is the early front-runner in the race. He has previously won numerous endorsements, including Canada's largest private sector union, United Steelworkers and from former party leader Ed Broadbent, former Saskatchewan premier Roy Romanow and deputy leader Libby Davies.
According to a few political analysts, the NDP establishment is not excited to welcome Mulcair into the race since he does not have strong roots in the party.
University of Toronto political scientist Nelson Wiseman said: "They're worried he might be an opportunist and they style themselves as principled social democrats."
Article viewed on: Oye! Times at www.oyetimes.com