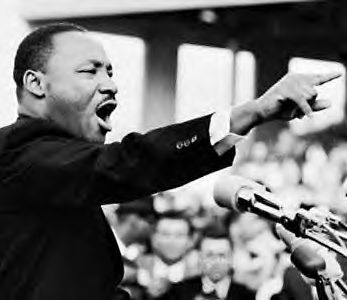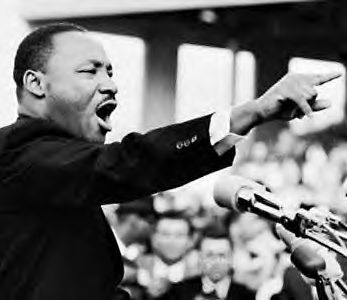 President Obama paid tribute to Sir Martin Luther King Jr, who played a monumental role in civil rights in America. This tribute was part of the dedication ceremony in which a 30-foot granite monument was dedicated, situated between the Lincoln and Jefferson memorials on the National Mall. Obama credit King with giving him the courage and determination to emerge as the first black president of USA.
Here is the text of his speech:
"In this place he will stand for all time among monuments of those who fathered this nation and those who defended it," President Obama said, "a black preacher, no official rank or title, who somehow gave voice to our deepest dreams and our most lasting ideas – a man who stirred our conscience and thereby helped make our union more perfect."
"The movement of which he was a part depended on an entire generation of leaders. Many are here today, and for their service and their sacrifice we owe them our everlasting gratitude. This is a monument to your collective achievement.
"Some giants of the civil rights movement like Rosa Parks and Dorothy Height, Benjamin Hooks, Reverend Fred Shuttlesworth, they've been taken from us these past few years. This monument attests to their strength and their courage. And while we miss them dearly, we know they rest in a better place.
"Finally, there are the multitudes of men and women whose names never appear in the history books. Those who marched and those who sang, those who sat in and those who stood firm. Those who organized and those who mobilized – all those men and women who through countless acts of quiet heroism helped bring about changes few thought were even possible … faceless, anonymous, relentless young people, black and white, [who] have taken our whole nation back to those great wells of democracy which were dug deep by the founding fathers in the formulation of the Constitution and the Declaration of Independence. To those men and women, those foot soldiers for justice, know that this monument is yours as well."
Article viewed on Oye! Times at www.oyetimes.com