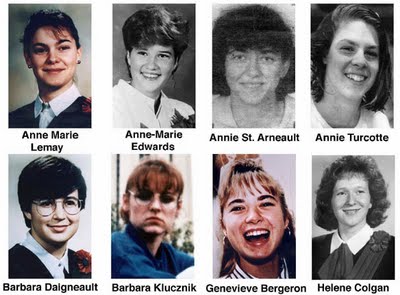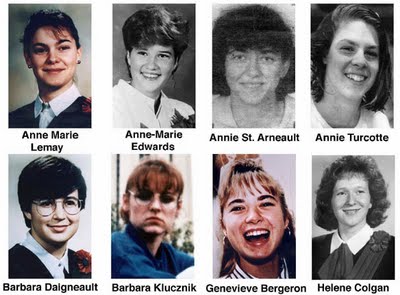 In remembrance of Universite de Montreal's massacre, ceremonies will be organized in Montreal, Quebec, and across Canada Tuesday.
This day in 1989, 14 women were shot dead at the Ecole Polytechnique. On the 22nd anniversary, 14 white roses were placed in front of the plaque where the fatal shootout took place decades ago.
Opposition leaders Bob Rae, Nycole Turmel and Bloc Quebecois MP Maria Mourani will address the mourners, followed by Wendy Cukier, founder of the Coalition for Gun Control and Suzanne Laplante-Edward. Cukier's daughter Anne-Marie was one of the victims of the deadly massacre.
A legislation to eliminate long-gun registry is likely to be passed by the Parliament in the coming few weeks.
"Twenty-two years after the massacre at the École Polytechnique, it is inconceivable that its victims and witnesses still have to defend gun control," says Jean-François Larrivée, a Polytechnique graduate whose wife, Maryse Laganière, was killed in the massacre.
Earlier on Dec. 6, 1989, Marc Lepine opened fire at the Universite de Montreal's Ecole Polytechnique and killed 14 women. He later entered a classroom where he told all the men to evacuate so he could shoot every single woman present in there.
In his suicide note, Lepine blamed feminists for destroying his life. A hit-list of 19 women in Quebec was found that he wanted to see dead because of their feminism.
Article viewed on Oye! Times @ www.oyetimes.com