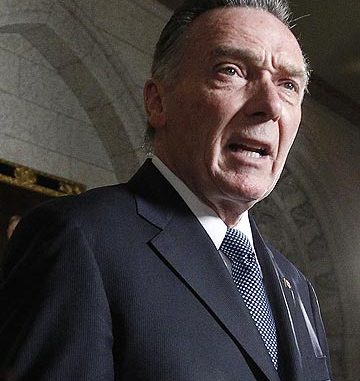 Canadian government has finally withdrawn from the world's only binding climate treaty. Environment Minister Peter Kent made the announcement roughly two hours after the marathon United Nations climate talks ended.
Kent said: "We are invoking Canada's legal right to formally withdraw from Kyoto. This decision formalizes what we've said since 2006 — that we will not implement the Kyoto Protocol."
The country signed Kyoto more than a decade ago, but ever since Canadian government has failed to meet its targets.
Last week, Kent said he assured the UN's chief negotiator there would be no "unfortunate surprises" during the Durban talks. According to Kent, this decision will save Canada $14 billion in penalties for not achieving its Kyoto targets.
Kent's announcement received immediate disapproval from environmental groups.
An environment critic Megan Leslie argued there are no penalties under Kyoto, and withdrawing saves the Tories from having to report that Canada is not meeting its Kyoto targets.
While Mike Hudema of Greenpeace Canada said: "The Harper government has imposed a death sentence on many of the world's most vulnerable populations by pulling out of Kyoto. The decision to leave Kyoto behind destabilizes the promise of action on the climate crisis. This is a further signal that the Harper government is more concerned about protecting polluters than people."
Article viewed on Oye! Times @ www.oyetimes.com