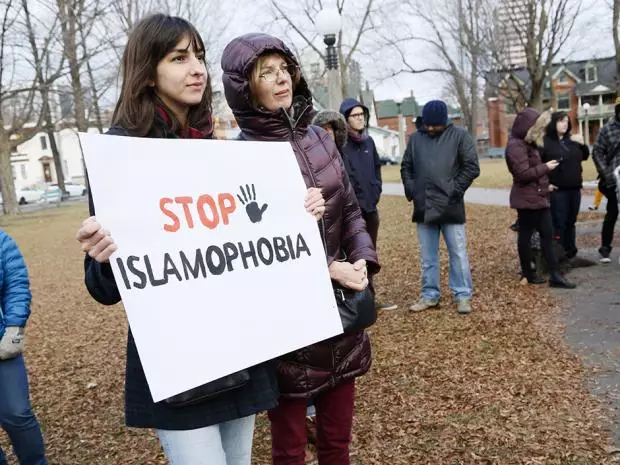 The House of Commons voted to condemn "Islamophobia and all forms of systemic racism and religious discrimination" on Thursday afternoon but there were some notable exceptions who abstained or voted against the controversial M-103. While majority Liberals, New Democrats, and Green Party MP Elizabeth May voted in favour of the motion, most Conservative and all Bloc Quebecois MPs opposed it. Eventually, the motion passed with 201 votes for and 91 votes against it.
Prime Minister Justin Trudeau, Finance Minister Bill Morneau and four other cabinet ministers were absent. Whereas in the opposition, NDP Leader Thomas Mulcair voted in favor of the motion but interim Conservative leader MP Rona Ambrose opposed it. Since the voting was free from any party restrictions, two Conservative MPs voted in favour of the motion including leadership candidate Michael Chong and Ontario MP Bruce Stanton.
The motion proposed by a first-time MP representing a Mississauga, Ont. Riding, Iqra Khalid, did not only condemn Islamophobia but asked the House of Commons Standing Committee on Canadian Heritage to study the issue of "eliminating systemic racism and religious discrimination including Islamophobia." In her remarks, Iqra stated that "our country is very diverse," and "I think that we need to continue to build those bridges amongst Canadians, and this is just one way that we can do this, by really understanding the issue and really listening to what Canadians have to say. I'm really looking forward to the track that the Canadian Heritage Committee takes on this."


Loading ...