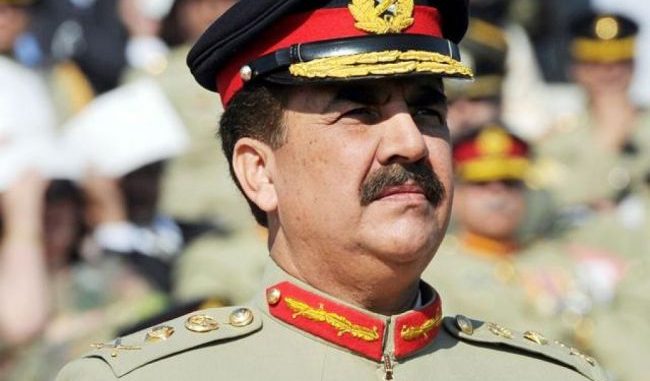 The Defence Minister of Pakistan, Khawaja Asif, has revealed during a TV interview that the government of Pakistan has formally permitted the renowned ex-army chief (retd), General Raheel Sharif, to head the Saudi military alliance to fight militancy. Since the coalition force was formed by Saudi Arabia's Defence Minister Mohammad bin Salman Al Saud on December 15, 2015, numerous rumors were swirling in the local media about former army chief's Saudi assignment to lead Islamic Military Alliance.
Having informed the senate earlier in January that the former army chief had not asked for an NOC to lead a Saudi led military alliance, the defence minister now stated that the "Saudi government had sought a written permission from Pakistan which we have given. 'It is a matter between the two governments and not an individual affair.'" The minister further pointed out that a meeting of Advisory Council of member states is scheduled for May this year and 'everything is finalized regarding the coalition.'
Sources confirm that Saudi Arabia has issued Gen Raheel and his wife three-year multiple visas, possibly making him the first Pakistani in 10 years, who has been granted this facility in a private capacity. Reports claim that Gen. Sharif will reside in Riyadh and serve as the founding Commander-in-Chief of the alliance, which has its joint operation centre in the city. Initially, the military alliance was formed with 34 members but with inclusion of Oman and others, it now has 41 members.


Loading ...