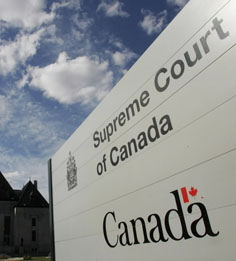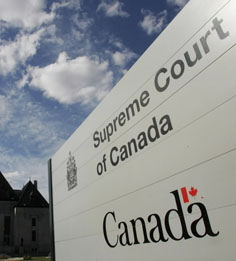 Canadian government's striving aim to shape a single national securities watchdog received a harsh outburst from the Supreme Court, which ruled Thursday that Ottawa's proposed bill is unconstitutional.
The court's verdict is certainly going to upset Ottawa, Ontario, and quite a few business groups, the Supreme Court held that failure to notice that investment industry fits directly within the "property and civil rights" powers that are allocated to the provinces according to the Constitution Act of 1867.
The court said Ottawa's plans would dive too deeply into the daily operations of the securities industry, which are contractual in nature and consequently fit directly within the provincial power over property and civil rights.
"While the proposed act must be found ultra vires (beyond) Parliament's general trade and commerce power, a co-operative approach that permits a scheme that recognizes the essentially provincial nature of securities regulation while allowing Parliament to deal with genuinely national concerns remains available," the court's written 64-page written ruling states.
"Co-operation is the animating force. The federalism principle upon which Canada's constitutional framework rests demands nothing less."
The court's verdict firmly sticks on to the earlier court decisions and treats the question before the court as a legal problem, not a policy one.
Article viewed on Oye! Times @ www.oyetimes.com