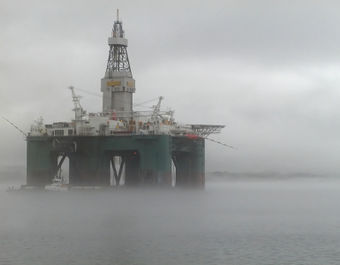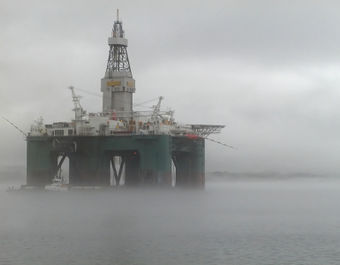 Hundreds mourn on the 30
th
anniversary of one of the most dreadful storms that sank the Ocean Ranger. The incident took lives of all 84 men aboard, 56 of them were Newfoundlanders.
The memorial ceremony was held in St. John's on Wednesday morning. Actor Andy Jones said the February 1982 storm has left deep scars on the people in Newfoundland and Labrador.
Jones said: "I can't help when hearing the stories of thinking of how close people came to surviving. Every time I hear the show, I think, 'Oh God, if only these guys had a bit of training … you know, if only, if only.'"
The investigation was carried out by the Royal Commission on the Ocean Ranger Marine Disaster. The commission concluded that the brutal storm, design flaws in the rig's ballast control room, and poor training of the crew members were the prevailing factors that sunk one of the world's largest semi-submersible drill rig.
Priscilla Boutcher, mother of a victim, said it's time for the authorities to take action and promise better search and rescue services in Newfoundland and Labrador.
"There's no waiting period in the time of a disaster. It's too late when something happens," said Boutcher. "I think we've had enough reviews. The people have spoken. Government should listen, take action and have some responsibility. Make sure that we have a better search and rescue."
Article viewed on Oye! Times @ www.oyetimes.com