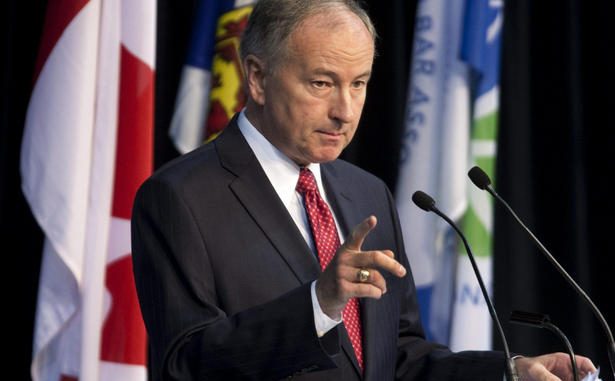 Justice Minister Rob Nicholson introduced amendments to the Civil Marriage Act allowing non-residents to get divorced in Canada.
Nicholson said: "Recently it came to light that there was an anomaly in our civil marriage laws. We are fixing the anomaly in the law."
Recently, the fact that foreign gay couples who once got married in Canada cannot be divorced in Canada took the majority by surprise. A gap was identified in the legislation. Predominantly, the Conservative government was lashed out last month regarding the matter.
Nonetheless, Nicholson openly blames the last Liberal government for drafting an incomplete law in 2005. The Tories have been attacked by the several gay rights activists and opposition politicians for trying to redraft the regulations on same-sex marriage for their personal benefit.
On the other hand, Harper government insists that the marriages were valid and the definition of same-sex unions is not open for discussion.
Abiding by the recent amendments, the unions of non-resident gay couples performed in Canada will be allowed to get divorced in Canada in case they cannot split up in the country they belong to. However, the amendments do not cover issues such as child or spousal support. Such issues will have to be resolved where they couple resides.
Article viewed on Oye! Times @ www.oyetimes.com