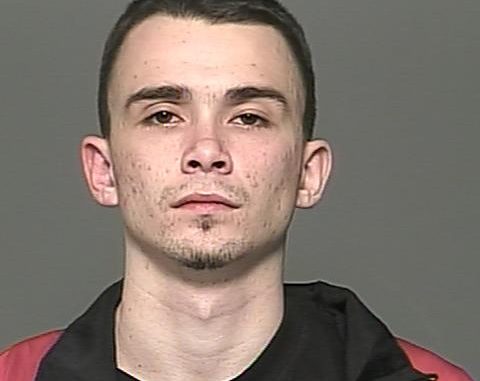 On February 14
th
, 2012, at approximately 1:40 a.m. Winnipeg Police Service Members were dispatched to the 1400 block of St. Matthews Avenue regarding an assault incident.
Upon arrival, officers located two injured adult males. A 20 year old male was transported to the hospital in stable condition suffering from injuries to his upper body. An 18 year old male was transported to the hospital in critical condition where he later succumbed to his injuries.
The victim has been identified as Wahbishkanacot Mandamin, 18 years.
Due to the ongoing investigation by members of the Homicide Unit, arrest warrants have been issued for two male suspects.
On February 16, 2012, at approximately 10:00 a.m., a 17 year old male turned himself in at the Public Safety Building regarding the outstanding warrant. He was arrested and charged with: 2nd Degree Murder, Aggravated Assault, and Assault with a Weapon. He has been detained.
A warrant for Manslaughter remains outstanding for Raymond Gerald Baker, 19 years.
Baker is described as: Aboriginal, 5'11" tall, fair complexion, brown hair and eyes, thin build and possible goatee