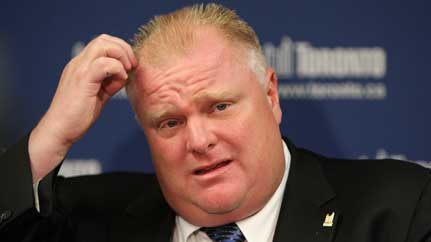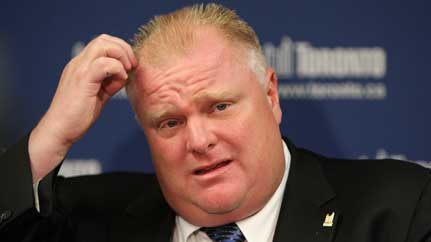 Apparently, Councillor Doug Ford is more successful in shedding pounds as compared to the little Ford. Last month, the two famous Fords commenced their mission of losing 50 pounds by June.
At the beginning of this week, Councillor Ford weighed 250 lbs.
"Yes, I hit my 250 mark," he said proudly.
When Mayor Ford's turn came, he whispered to his brother: "It's easier said than done, man."
Mayor Rob Ford weighs 310 lbs. He seemed rather upset since he weighed 308 pounds only a week ago. He has not lost weight since Valentine's Day.
"Three-ten. I gained a pound," the mayor said.
Reportedly, Councillor Ford has successfully shed 25 lbs since Jan. 20 while Rob Ford has lost 20 lbs.
"He's eating," said Doug. "Every person in here's been on a diet. You go up some times and you go down sometimes. The important thing is that in the first 26 weeks, we lose 50 pounds."
On Monday, a famous fitness expert, Barry Samuel offered assistance and guidance to Ford brothers, but was not welcomed.
"He's a man of a lot of pride, suffering because of his own personality. He's a bit of a type-A. Sometimes it's okay to reach out for help. They have to learn the hard way that they're not getting the results," said Samuel.
"The mayor's trying to balance a very busy lifestyle with trying to lose weight. What he needs is diet, rest and exercise."
Article viewed on Oye! Times @ www.oyetimes.com