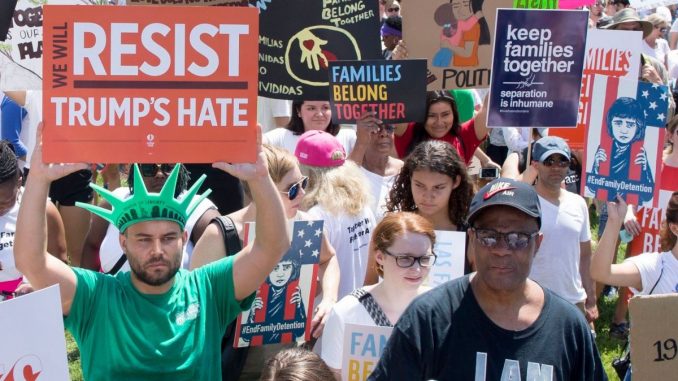 Thousands of people across the globe protested on Saturday to demand that the Trump administration reunite families and stop detaining and jailing migrants without due process. Over 780 events were organized in total, with organizers estimating over 60,000 people in Chicago, over 55,000 in Los Angeles, over 35,000 in Washington, D.C., and over 30,000 in New York City.
Women were on the frontlines of the rallies, organizing attendees and sharing personal stories that underscore the importance of the outpouring of empathy in these dark times. At the D.C. rally, Diane Guerrero, the 31-year-old actor known for roles on Orange Is the New Black and Jane the Virgin, gave an emotional speech in which she spoke of her parents and brothers, who had come from Colombia, being deported when was 14. She was born in the U.S. and stayed behind, having to depend on other families to take care of her. They are still in Colombia and she misses them every day.
Leah, a 12-year-old girl from Miami who says she fears losing her undocumented parents to deportation every day, spoke about recently visiting the border to bring messages to detained children in McAllen, TX.
"I am here today because our government is not only separating and detaining refugee parents and children at the border who are looking for safety, but also continues to separate U.S. citizen children like me from their parents every day. This is evil. It needs to stop," she said in her speech. "I want to be an example to other kids who are going through the same problems as me. I won't give up fighting for the right to stay with my mom. I am not asking for a favor. It is my right as a child to live in peace with my mother and the rest of my family."
Also on the stage in D.C., America Ferrera and Alicia Keys both read accounts from families that have been separated from their children. Lin-Manuel Miranda sang a lullaby dedicated to immigrant families.
The Trump administration's zero-tolerance policy, the source of the humanitarian crisis at the border, has fired up activists in recent months. Nearly 600 women were arrested last Thursday as part of a protest in a Senate office building. While President Donald Trump has signed an executive order that aims to stop splitting up parents and children, his administration is still detaining families together and plans to do so indefinitely. In addition, over 2,000 children are still separated from their parents and the reunification process is full of bureaucratic issues. The administration has also proposed a rule that would bar people from getting asylum if they crossed into the U.S. between points of entry.
Ahead, see more stories from the Families Belong Together rally in Washington, D.C.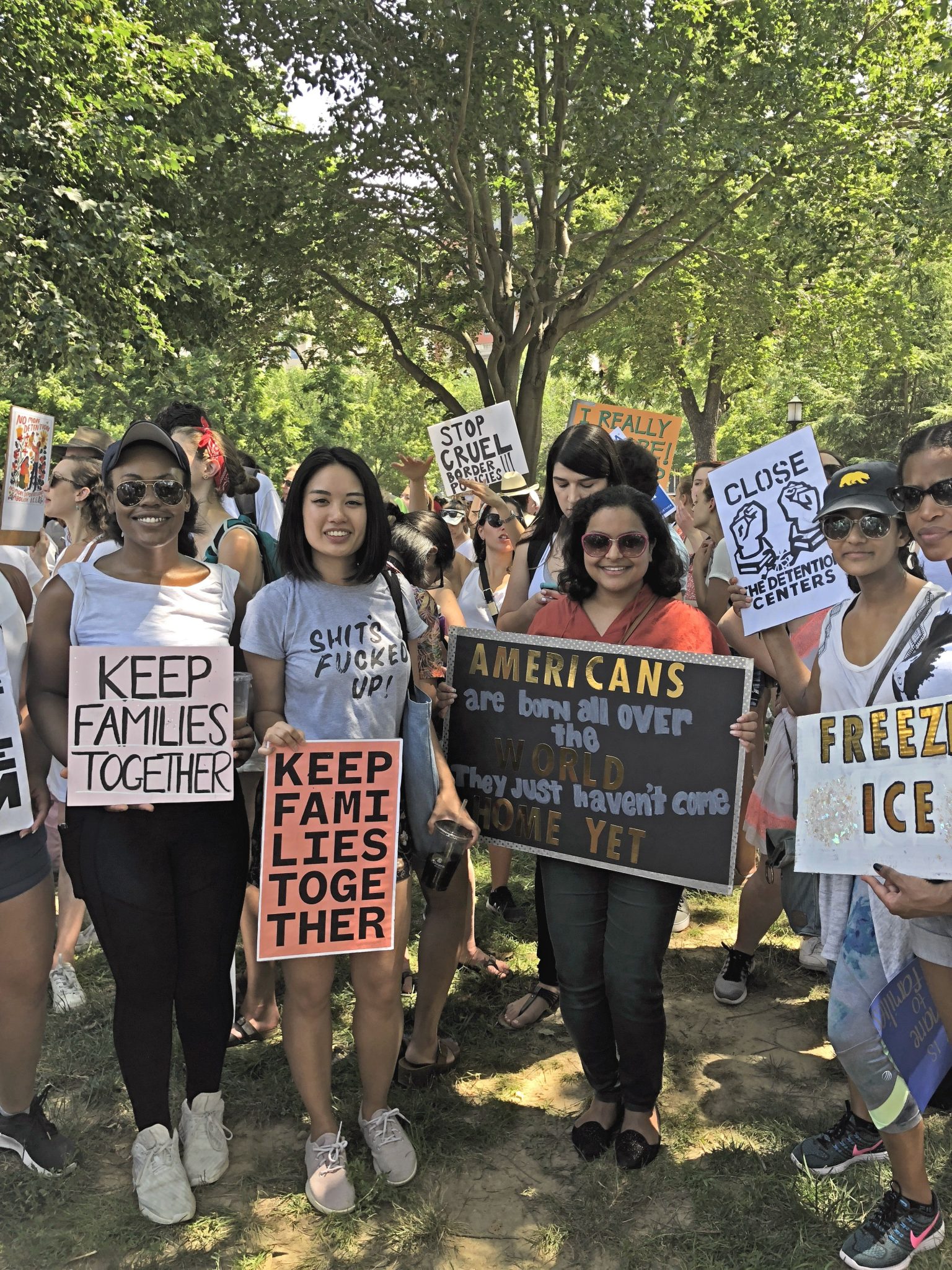 Cecilia Tran, 28
(second from left)
, came to the rally with her group of friends. Wearing a "Shit's Fucked Up!" shirt, she talked about her personal connection to the current climate.
"My parents are Vietnamese refugees and they mean so much to me," Tran told Refinery29. "I wouldn't be here if it wasn't for progressive immigration policies, and it's just a pain and terrifying to see what people are doing to other people who should be welcomed in this country…I think that America is a place where historically everyone is an immigrant, so it doesn't make sense to me that they would be detaining anyone without due process."
Her friend Ashley Stewart, 24 (first from left), said she showed up as an ally. "My people have been oppressed and so it's only up to me to support my friends and family who also might be oppressed," she said. "There are so many things wrong with our criminal justice system, and we can't just let people trying to look for a better life be imprisoned. As a Black person, I think it's important to point out that people have been trying to imprison us for very low-level crimes and I think it'd be great if we were all tried equally and everyone had the right to an attorney."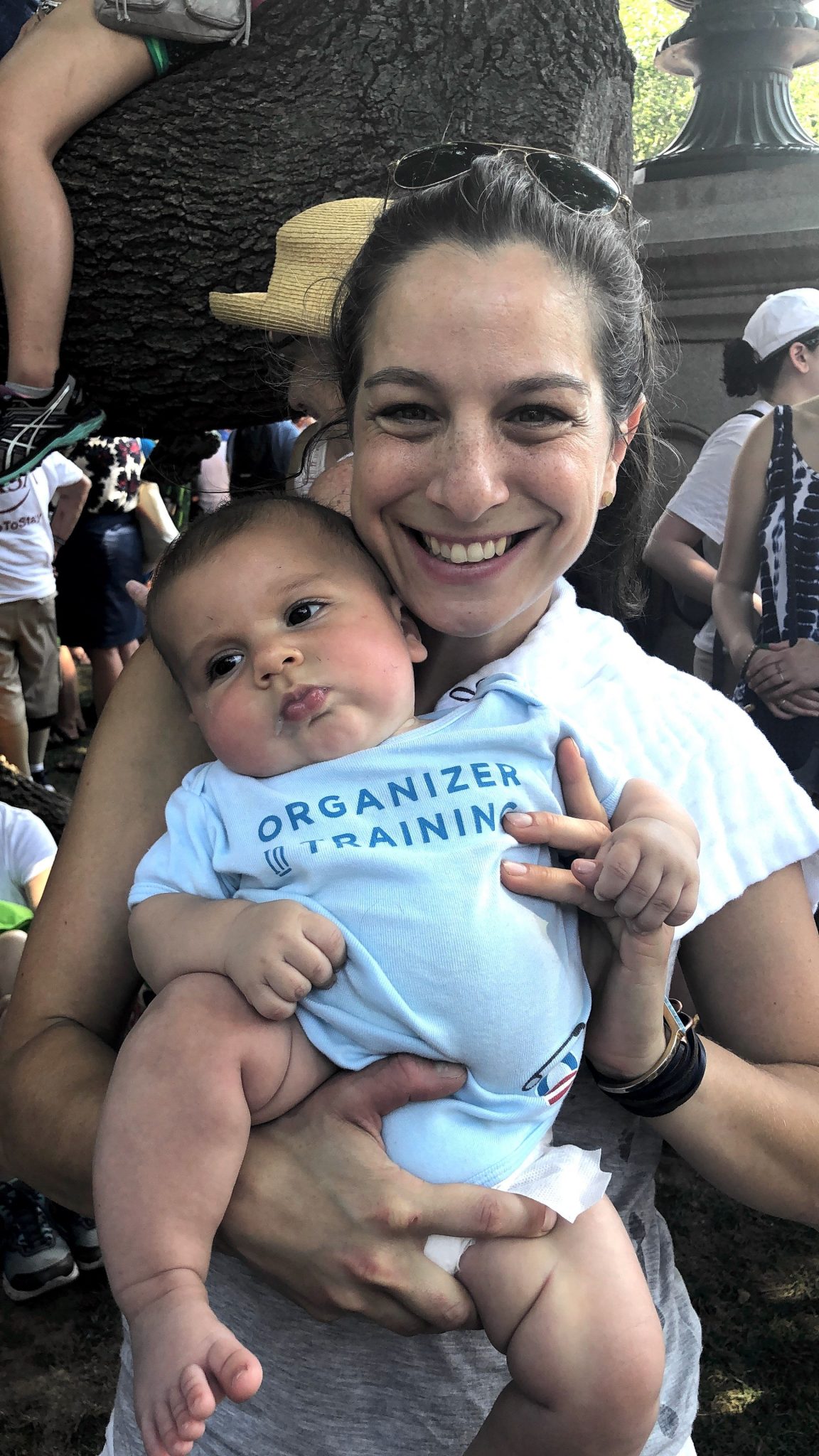 Annie Berger, 33, was there with her entire family. As she held her baby nephew — dressed in onesie that says "Organizer In Training" — she spoke about the importance of showing up for other people.
"I'm the granddaughter of Holocaust survivors, so it's not so long ago that my family was ripped apart, and I think it's up to the people who can show up to show up for everyone," she said.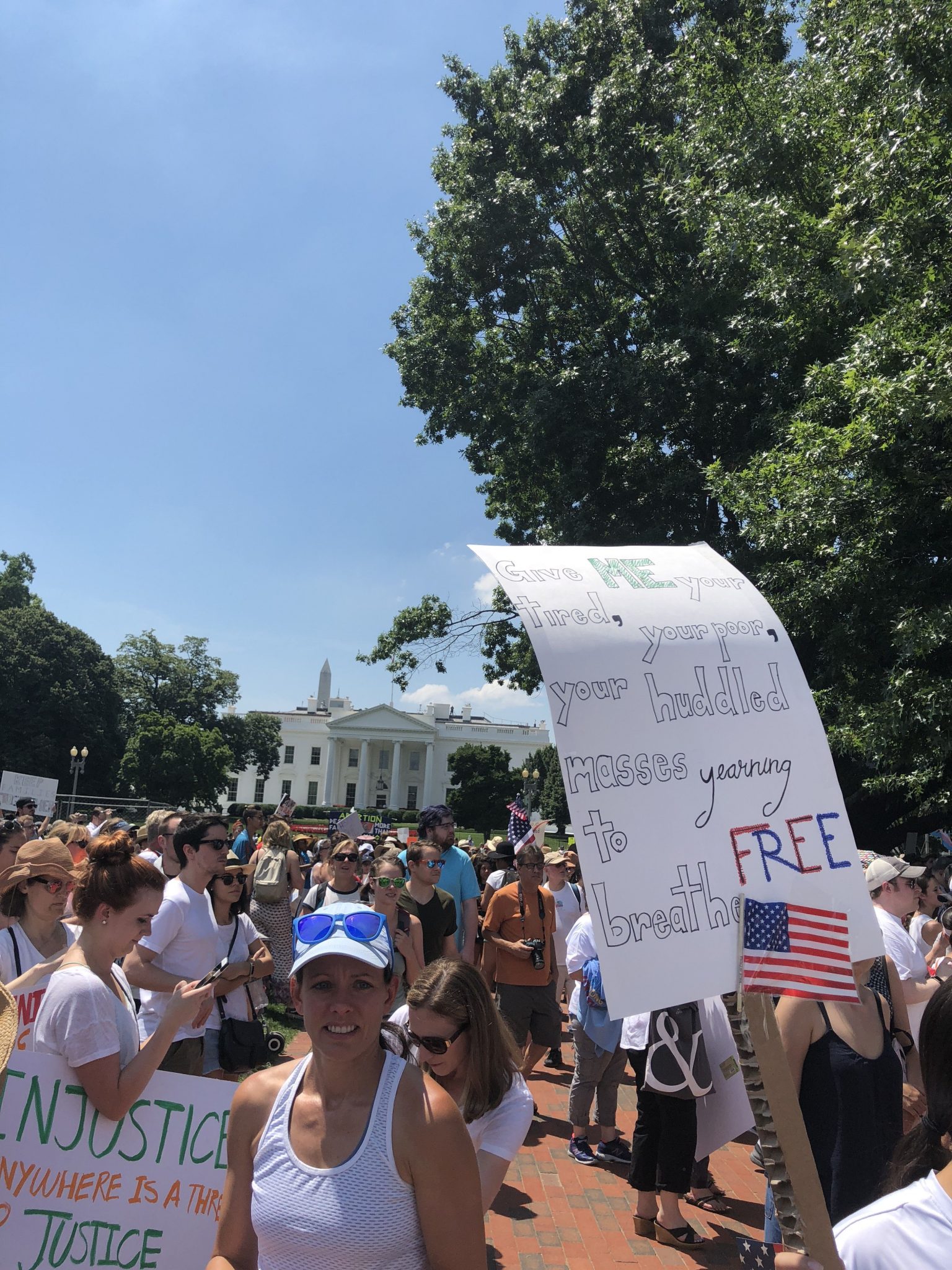 Over 100 organizations participated in the rally.
"Moms are marching today because it's long past time for President Trump's human rights abuses in the name of immigration enforcement to end," MomsRising CEO Kristin Rowe-Finkbeiner said in a statement. "The current situation is devastating and untenable: toddlers are facing immigration hearings alone, at least 2,500 children are STILL separated from their families, thousands of families are expected to be detained in detention camps on military bases, pregnant women are being denied healthcare, women fleeing brutal domestic violence are unprotected, and asylum-seeking parents and children are still being denied their legally protected rights. All of this must stop."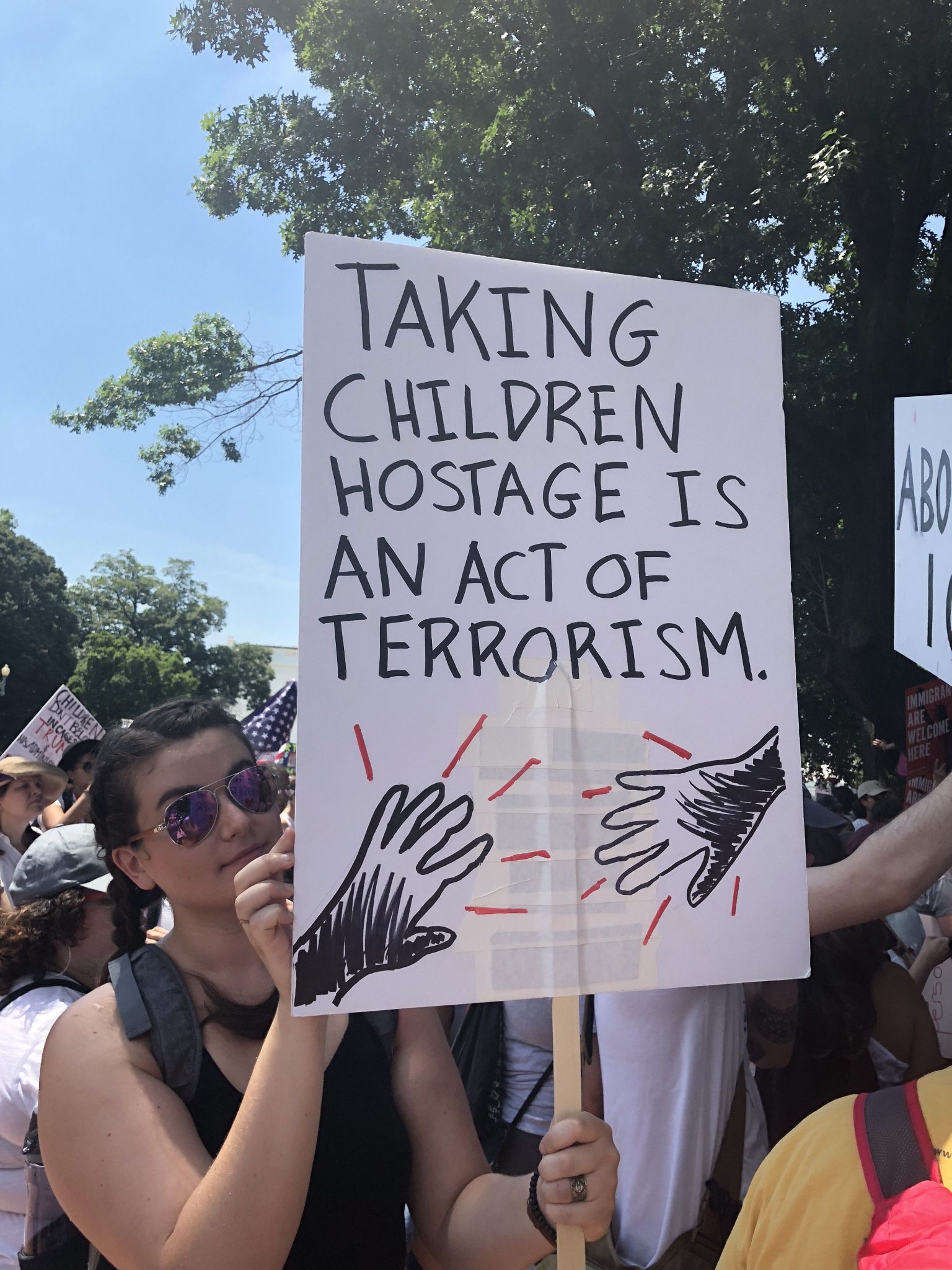 "Taking children hostage is an act of terrorism."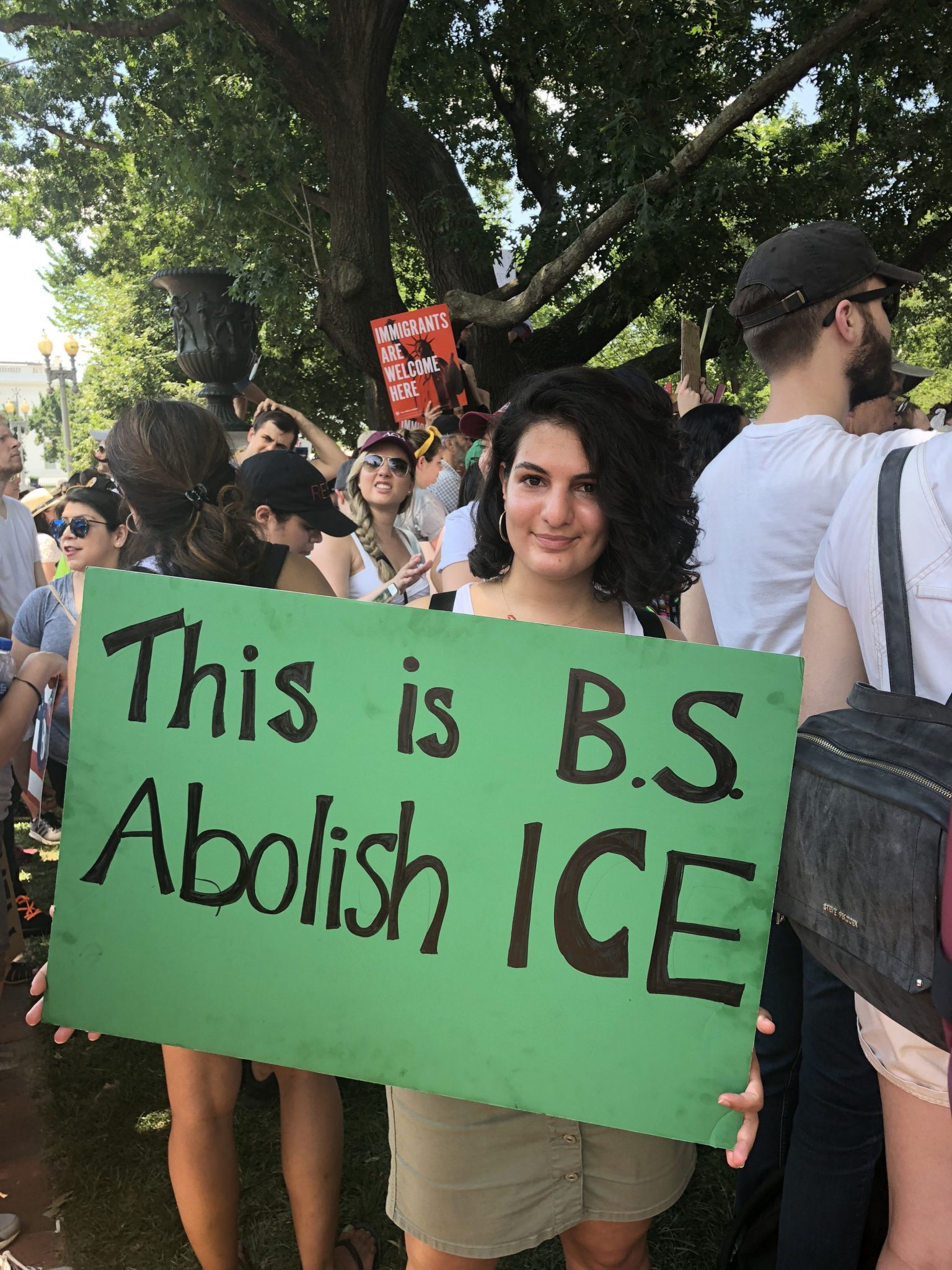 "This is BS. Abolish ICE."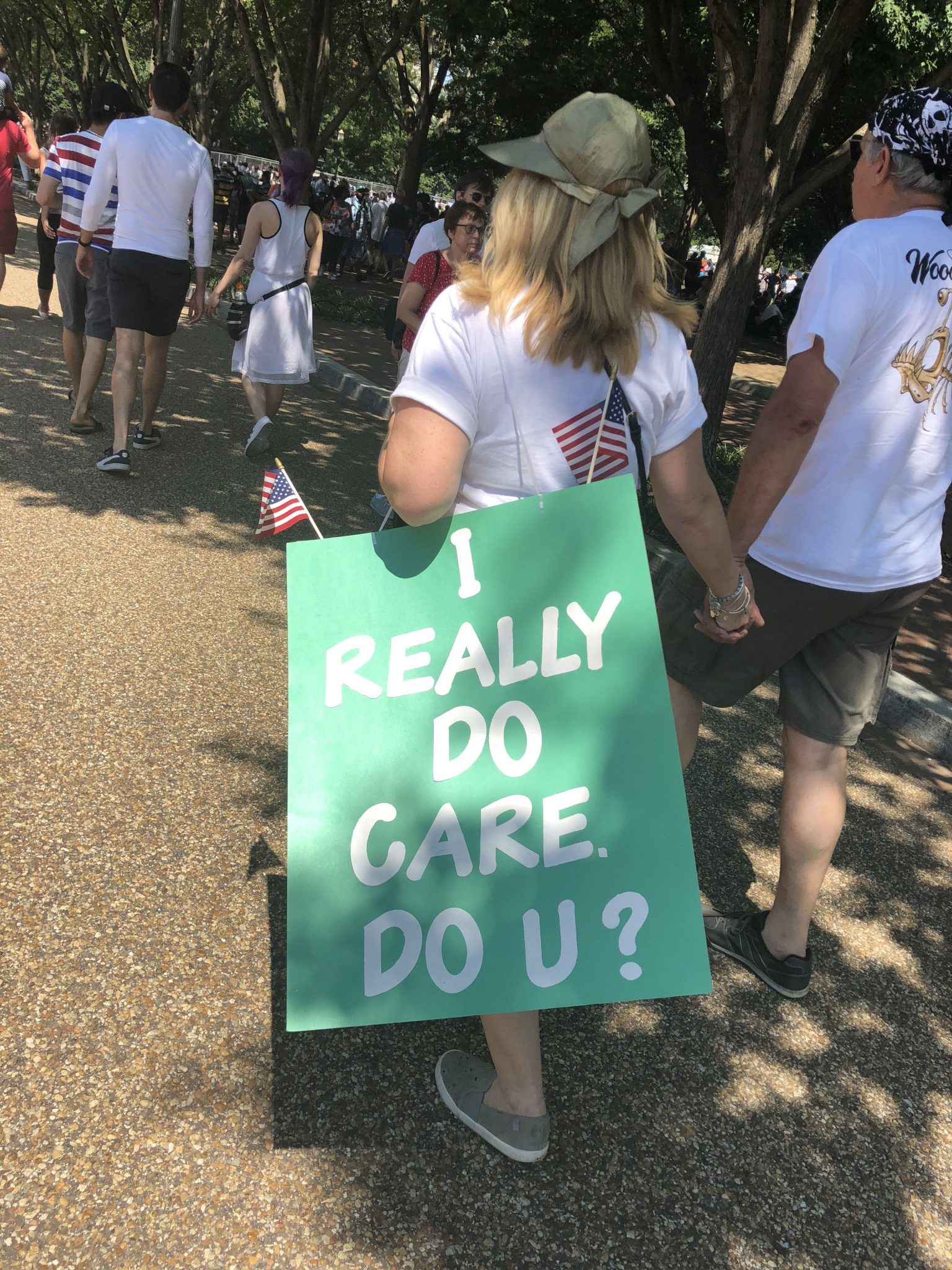 "I really do care. Do u?"
Trump was at his golf course in Bedminster, NJ, during the rally. Hundreds of protesters met him there, carrying signs including: "Make Bedminster great again and leave" and, "I really do care, you should too #begone."
Click HERE to read more from Refinery29


Loading ...