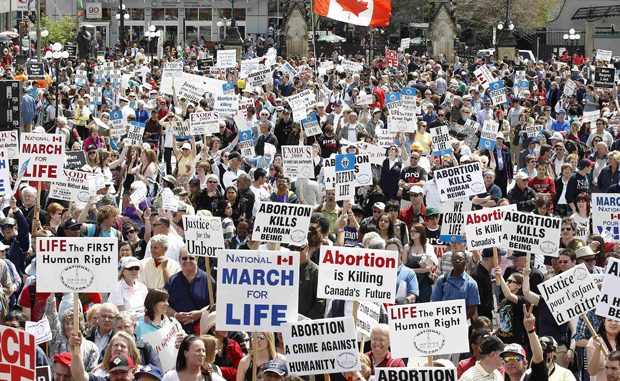 The streets of Ottawa were overwhelmed by people participating in the annual March for Life. The march is likely to be linked with the recently triggered abortion debate in the Parliament. Conservatives want the House to put the matter on table while the Harper government is trying its best to avoid controversial issues.

Conservative PM Stephen Woodworth's private member's bill was rejected by PM Harper but it seems like rejecting the bill was not going to close the topic. Thousands of people gathered on Parliament Hill today to voice their opinion.

"The young people seem to be taking over all the older groups and it's hugely re-energizing," said Jonathon Van Maren, 23, communications director with the Canadian Centre for Bio-Ethical Reform. "And I think that the older generation is recognizing that new tactics, new ideas, new blood in the movement is really what's going to change it."

According to Campaign Life Coalition, over 15,000 people marched at the last year's event. The basic idea was to persuade the government to create laws that can protect all human lives, beginning from the time of conception.

"I spoke to a rally of older people and I remember the pro-life leader there said 'Thank God you guys are taking over, now we can finally die.' They were very worried there because there weren't people in the pro-life movement and just in the last couple of years it's just skyrocketed," added Maren.

The first march of its kind was called in 1969 when the Parliament legalized abortion under special circumstances.