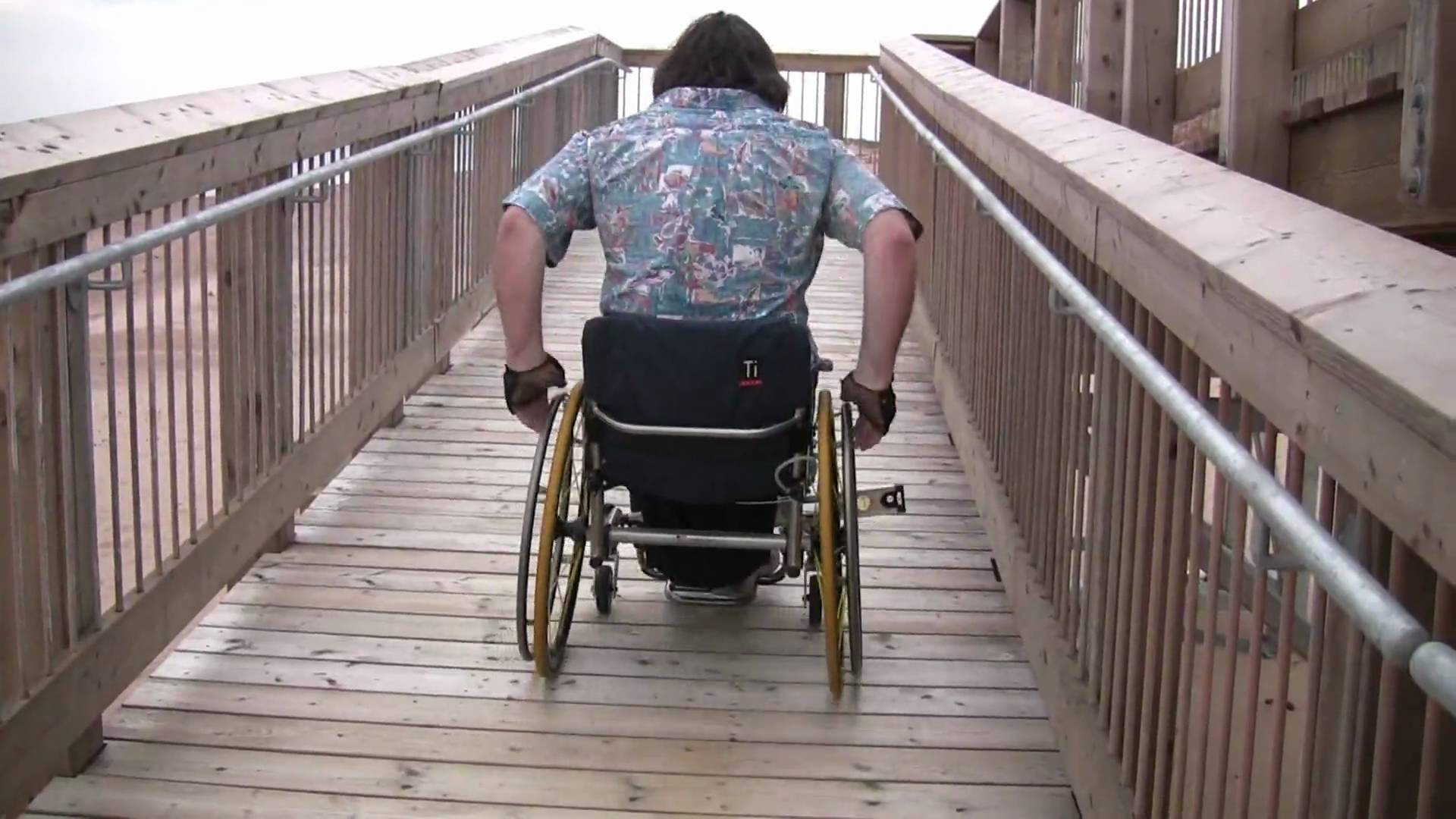 This article was last updated on April 16, 2022
Canada:

Oye! Times readers Get FREE $30 to spend on Amazon, Walmart…
USA:

Oye! Times readers Get FREE $30 to spend on Amazon, Walmart…Parks Canada faces dropping visits as Canadians age, yet they are not willing to make the National Parks accessible
For Canadians with disabilities, Canada's National Parks are a drive through experience.
A committee in Ontario designed the supposed disabled ramp at the National Park at Brackley Beach, Prince Edward Island.
The ramp is too steep for any person with a disability, excepting perhaps Olympic athletes who use wheelchairs.

We spoke to Parks Canada, the Minister and PEI's Cabinet Member in the Harper Government Gail Shea.
Not one of the people we contacted cared the least little bit that the ramp was too long and too steep for people with disabilities.
One civil servant did acknowledge that the ramp used the National Building Code for short ramps and was too steep.
Park visits drop as Canada ages
"The number of visits to Parks Canada attractions fell from 21.8 million in 2006-07 to 20.2 million in 2010-11 — a seven-per-cent drop," reported CBC.
Parks Canada is hiring a consultant to tell them why attendance is down. Parks Canada targets large cities as visits decline
"With fewer people visiting the country's national parks and historic sites, Parks Canada has hired a consultant to help boost its flagging brand. The move comes as the federal agency looks for ways to make money without raising user fees as it grapples with a steady drop-off in attendance. A statement of work shows Toronto marketing firm Veritas is getting paid $395,000 over two years to advise Parks Canada on how it can better promote itself and its attractions."

Parks Canada should check out Canada's aging population and realize people are not going to visit if the visit is merely a drive through experience.
On PEI, the National Park campgrounds are not accessible.
The nature trails are not accessible.
The beaches are not accessible.
The local management and staff of Parks Canada know the parks are inaccessible to people with disabilities and are apologetic. The response from Ottawa has been denial and ignoring the issue.
Treasury Board guidelines since 1993 mandate that Parks Canada should be accessible. There is obviously a lack of will on the part of successive governments to implement the guidelines. Why is Parks Canada not accessible to disabled ?
The situation on PEI is so bad that when winter storms destroyed the ramp that was too steep, they re-built it to the same inaccessible specification.
For people living with disabilities, the situation is an illegal denial of their Human Rights.
But in a country obsessed with the economy and right wing agendas, who cares?
By Stephen Pate, NJN Network
You can publish this article on your website as long as you provide a link back to this page.