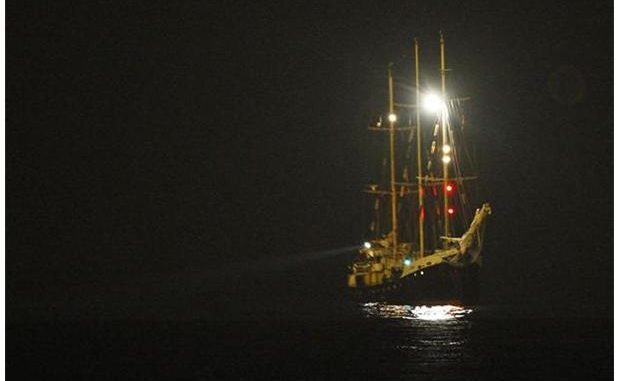 The Israeli troops took a Gaza-bound ship in their custody on Saturday while it was attempting to break through Israel's barricade of seaside defense maintained by the Islamic militant Hamas group. European lawmakers and boards supporting Palestinian, including a former Canadian MP, did not put any confrontation and surrendered the vessel as it was escorted to an Israeli port.

The ship named Estelle was going to protest against the latest challenge to the air, land and sea embargo of Gaza that Israel forced after Hamas detained the land in 2007. Israeli officials have declared that they have enforced the blockade as they suspect smuggling of weapons.

The Israeli Prime Minister, Benjamin Netanyahu, released a press statement admiring the military for implementing the blockade, and said there "is no humanitarian crisis in Gaza" while accusing the activists of trying to "to provoke and slander Israel's name." He stated that "If human rights were really important to these activists they would have sailed for Syria. We will continue to protect our borders."

Six Israeli naval vessels blocked the path of Estelle while it was roughly 30 nautical miles away from Gaza. Soldiers, wearing a veil, occupying the vassal ordered it to sail to Israel's Ashdod port. The vessel reached the port on Saturday night. Israel's Interior Ministry asserted that the activists aboard will be questioned by immigration officials and then deported to their respective countries within 72 hours.