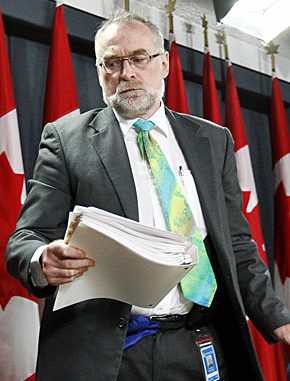 In all dimensions, January 2011 witnessed one of the worst cyber attacks of all times on Canada. The extensive digital attack was allegedly traced back to China, as the hackers managed to penetrate the firewall and gain full access to all private data kept online by seven Bay Street law firms. The top secret data was most likely transferred from all three federal agencies, and ended up eliminating them from the face of internet for almost 18 months.
The auditor general has now taken time to reveal that the federal security officials spent a complete week to identify that there had been an attack. Perhaps the officials of government's emergency cyber-response agency are having trouble to manage their work at the Cyber Incident Response Centre.
The classy government target-oriented agency was inaugurated with aims to align all sorts of cyber attacks on Canada and its response to these online hacking groups. The agency remains open weekdays, 8 a.m. to 4 p.m. The primary objectives of this response centre are to supposedly assemble and examine information on the all sorts of latest cyber threats to government and the private sector. It is the task of the agency to deal out all information to public and private operators of critical infrastructure such as power facilities, electrical grids, banking and transportation systems.
However, Auditor General Michael Ferguson claimed on Tuesday that several operators of majority government organizations are not even aware of existence of a federal cybersecurity agency.