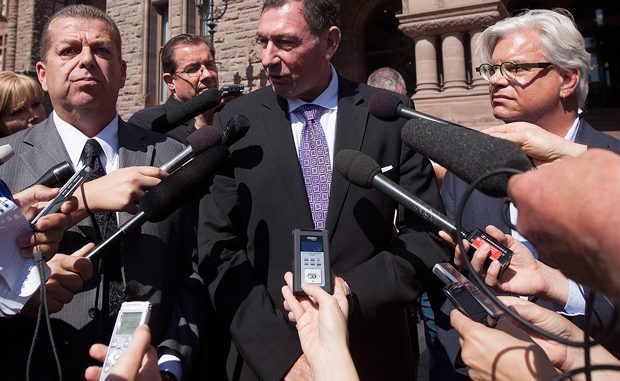 The endeavors of Liberal government to enforce a two-year wage freeze on Ontario teachers has now threatened to even more disruptions for students in public schools. The Ontario Secondary School Teachers' Federation announced that its 60,000 members are ready to raise voice in protest against the Bill 115, by withdrawing from extracurricular and sports activities starting next Monday.

However, the president of Union, Ken Coran, alleged that high school teachers are not going to participate in the protest of one-day rotating strikes by their counterparts in elementary schools. Coran alleged that Liberals shall indeed undoubtedly revoke the controversial legislation allowing the government to forcefully inflict the wage freeze contract on teachers if it wants them to accept new deals. He stated that union is still ready to welcome a wage freeze, though it strongly objects the new legislation as it robustly infringes the rights of collective bargaining.

Ontario Education Minister, Laurel Broten, openly stated in press that she will not hesitate to use the newly acquired powers from the legislation for neutralizing any strike actions in case the threats are practiced in reality. Broten alleged that the union leaders are guilty and responsible for the standoff, rather than the teachers, asserting that the union has intentions of strike action and are determined not to allow local contract agreements with a real wage freeze. The OSSTF quit the bargaining talks last week after teachers rejected local agreements with two school boards, and cancelled future ratification votes.