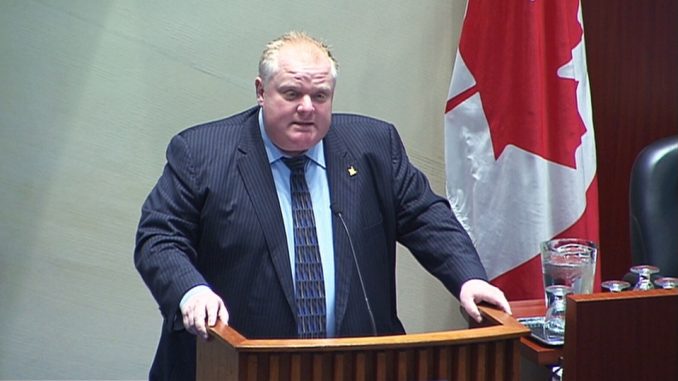 A ruling announced by an Ontario judge declared today that Toronto Mayor Rob Ford can lawfully be in his office until the verdict of his appeal, against the case of breaking conflict-of-interest rules, is heard and a result is announced.

If today's "stay" was not awarded to Ford by the Superior Court Justice Gladys Pardu, the mayor would have been compelled to vacate his office by Dec. 10, regardless of the ruling of his appeal, as ordered by Justice Charles Hackland. This stay now allows Ford to remain in office only until a judgment of his appeal is announced, that is scheduled to be heard on Jan. 7.

Addressing the media after a successful stay, from outside his office, Mr. Ford announced that he is extremely happy that things worked out. He exclaimed that "I'm very pleased with today's decision and I can't wait for the appeal, and I'm going to carry on doing what the people elected me to do." He added that "they voted for me to be mayor to get this city back on financial footing, which we've done. I've got a lot of work to do and I'm going to continue doing it to the best of my ability, and I can't wait until January 7."

In response to a reporter's query about how confident Ford was to win the appeal, he replied that "you've just got to work every day and run the city and respect for taxpayers, that's what people elected me to do and that's exactly what I'm doing." The stay was granted at the Osgoode Hall in a half an hour hearing, where both lawyers argued in favor of a stay.