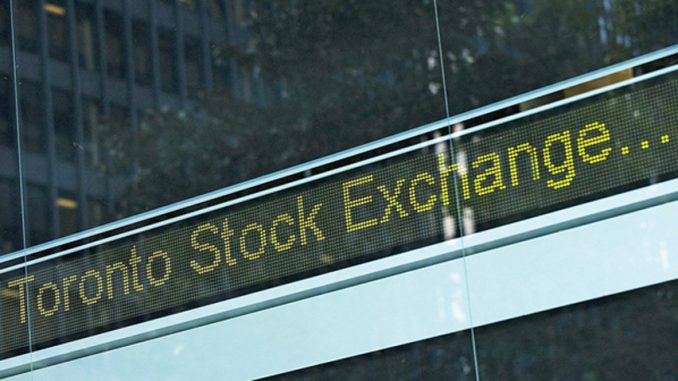 Reports show that the Toronto stock market lowered on Friday due to the mounting skeptic expectations about the upcoming, and often thought as inevitable, U.S. fiscal cliff. The stock market players have very little hopes from the U.S. lawmaking authorities to come up with something that would control the country's economy to fall off the so-called fiscal cliff. The composite index of S&P/TSX lessened down 44.55 points, i.e. 12,329.22, as time shortens for the upcoming huge spending cuts and significant tax increases which will commence automatically after Dec. 31.

The economy of the U.S. has already started showing signs of weakness as economists give a fatal warning that steps burdening the economy even more could put the U.S. back into another recession, while depressing all other economies around the globe. The only hope left to counter this lies with the White House and Congress to find a compromised budget plan.

The TSX Venture Exchange lowered down by 0.54 of a point to 1,196.21. Canadian dollar has also lessened by a minute 0.07 of a cent at 100.44 cents US. On the other hand, U.S. markets also witnessed lessening as the Dow industrials down 60.89 points to 13,035.42, the Nasdaq dropped seven points to 2,978.91 and the S&P 500 index declined 6.09 points to 1,412.01. In view of everything that is happening and predicted, all Congressional leaders and President Barack Obama have scheduled to arrange a meeting today at 3 p.m. ET at the White House for last-minute talks. They are expected to discuss a deal which will let tax rates rise for the wealthiest taxpayers, a measure opposed by Republicans.