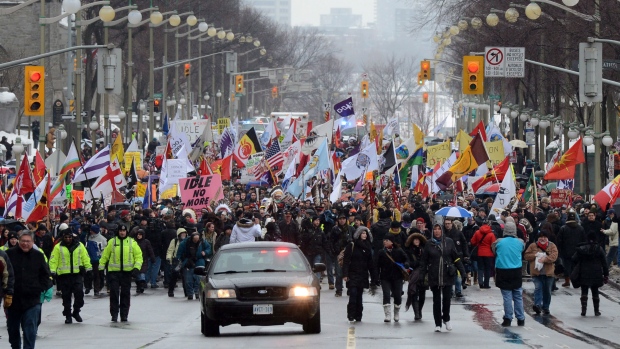 This article was last updated on April 16, 2022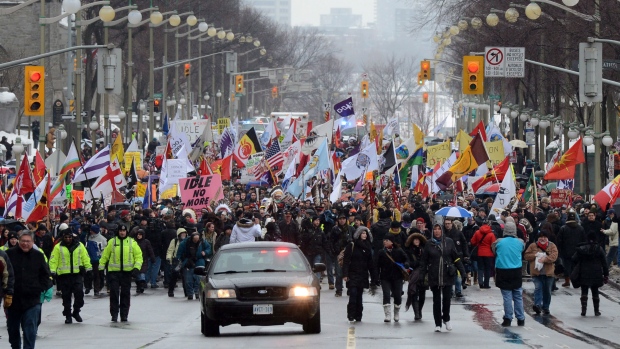 The supporters of Idle No More movement are going to organize public demonstrations from coast to coast in several cities, hence their residents shall remain cautious of traffic disruptions and possible blockades. These new set of demonstrations are comprised on a planned national day of protest by the Idle No More movement.
Initially a mid-morning rally is planned to take place on the Ambassador Bridge, although its organizers claim that demonstration will not block any traffic flow between Windsor and Detroit. They have promised to keep the demonstration a peaceful march and announced it to be separate from the Idle No More movement. The Nation chief of Delaware, Greg Peters, claims that 500 people are expected to gather in the march to the bridge, after which Round Dance and speeches are scheduled to take place. Peters claims that alleged march is organized to show Canadians that First Nations are peaceful and that they just want their fair share.
Among other demonstrations, a rally is planned at lunchtime in Toronto for the downtown core, while in Fredericton, a march planned to begin from St. Mary's First Nation around at 11 a.m. local time, proceed through the city and sum up at the Lieutenant Governor's House. An afternoon prayer ceremony is scheduled in Niagara Falls, as its participants will gather for a brief Round Dance Ceremony. In view of these planned protests, the Ontario Provincial Police has issued an official warning advising motorists to remain cautious of potential traffic delays on major highways and other roads. Numerous demonstrations are also planned for cities in Manitoba, British Columbia and Quebec.
You can publish this article on your website as long as you provide a link back to this page.