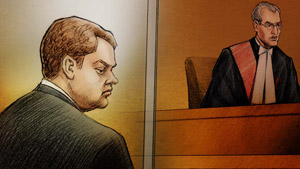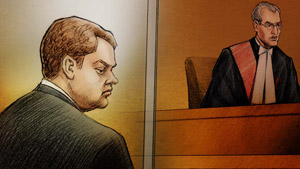 A witness of the incident, which caused the life of a Toronto Police Sgt. Ryan Russell almost two years ago, recalled the events in front of court which lead to the death of the veteran officer. He claimed to have remembered the site of the officer "struggling" on the ground after being knocked to the ground by a rogue snowplow.

The testimony was recorded by an electrician, Hamid Azarbani, who bared witness to the crime at the first-degree murder trial of plow driver Richard Kachkar. Azarbani witnessed the incident while he was on his way to work on Jan. 12, 2011, when he allegedly saw the snowplow take a u-turn and collide into the police cruiser of Sgt. Russell. The court has already heard that the officer was standing outside the vehicle at the time of collision. Azarbani continued that "the police officer started to shoot at him," confirming that he heard multiple gunshots, while adding that his vision was partially blocked by the plow. He stated that few seconds later the plow hit Sgt. Russell, and "I saw half of his body, almost; it was struggling on the ground." He stated about the plow, that "It ran away," while the vehicle did not stop or slow down as Sgt. Russell apparently took his last breaths.

Mr. Azarbani summarized his testimony claiming that "his feet were shaking and all of a sudden he stops," resulting in sudden audible gasps and sobs from the family members of the deceased officer, who witnessed the hearing from the front row of the downtown courthouse.