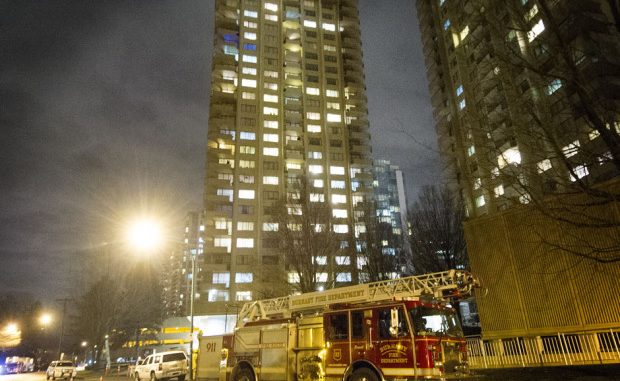 The residents of the highrise apartment building in Burnaby, B.C., were enforced to evacuate and vacate the building for several hours on Monday night due to the unexpected discovery of a large number of explosives and firearms in one unit. The police was routinely executing a search warrant in the 11th floor unit of the 39-storey building, i.e. in the 4200 block of Grange St., where it found dynamite and several small bombs.

The RCMP Insp. Tim Shields informed media outlets that "the IEDs were essentially small, homemade bombs." He added that "I don't know exactly how many there were, or how dangerous theoretically they were, they were fairly small in size, but there were numerous IEDs. They had to be removed by the explosives disposal unit." Shields elaborated that the small bombs were discovered after the explosives experts removed almost 10 sticks of old, crystallized dynamite from the suite, which were taken to nearby Central Park to be burned safely.

Shields admitted that officers did not expect to find such large chunk of explosives during the search for drugs. He explained that "It seems like it was being used as a cocaine packaging and distribution centre," and "there were multiple kilos of cocaine found inside the unit, many, many thousands of dollars of cash, numerous guns, and of course, the dynamite." Residents were later advised to return to their apartments after several hours after, since all the dangerous items were removed from the unit.