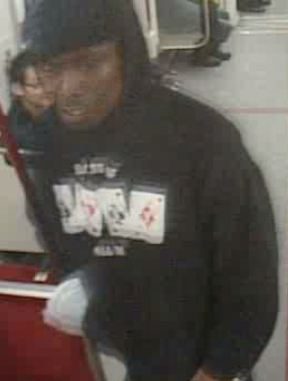 A victim aboard TTC subway was bizarrely stabbed in the neck for speaking out to another cynic harassing passenger on Wednesday night. At almost around 10:20 p.m., the 34-year-old passenger was travelling on a southbound train near Davisville station, when the suspect began speeding around the train and annoying commuters.

Staff Sgt. Matt Moyers reports that "It appears this guy was just being a jerk to people on the train." Ultimately, after the victim stood up and requested the suspect to stop annoying others, Moyers confirms that "he was like, 'Hey listen, enough's enough.'" He alleged "'C'mon man. Leave these people alone.'" In retaliation, the suspected attacker responded by jabbing a sharp knife right into the victim's neck without warning. Moyers claimed that "the [knife] clipped a little artery," and "it bled fairly well."

Soon after the incident, the passenger assistance alarm was quickly activated, while other passengers aboard the train lent a hand to console the man as the emergency crews dashed to the crime scene. The victim was quickly shifted to the hospital with serious but non-life threatening injuries, while the suspect supposedly managed to escape from the scene without being arrested. Moyers asserted that "the weird thing is the guy walked out of the train," while "I thought he would run or bolt." Local police has publicized security camera photos of the attacker, while reluctantly requesting general public to identify the potentially dangerous culprit. The suspect is considered to be armed and dangerous.