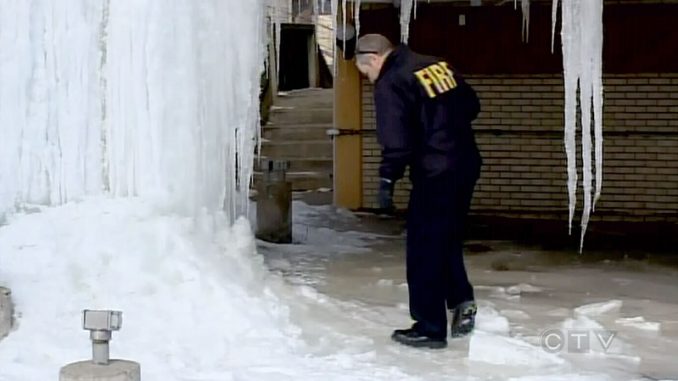 Saskatoon has been embattling with a noticeable icicle outburst, as at least two enormous ice formations breakthrough in recent days, causing uncalled for troubles for city officials. The newest eruption struck near to a three-storey-high, like an icy mass sticking on the side of a building on Eighth Street in the city's downtown. It was calculated that the icicle elongated as high as the building and has wrapped itself around the corner while hanging over the parking garage.

The officials representing emergency services are keeping a close eye on the enormous and potentially dangerous ice mass, which will evidently put any passersby at great risk. On behalf of Saskatoon Fire and Protection Services, Bill Coffin, asserted that "it could be an insulation issue with the structure, lots of snow, lots of heat. I don't know what the combination is really, but we seem to be becoming the icicle capital around here." However, the icicle is nowhere near the danger level acquired by the icicle formed last week that on the side of a building on Avenue W in west-end Saskatoon.

The icicle initially obtained a height of more than 12 metres, after which it tried all it could to keep itself from being removed. The building's owner was served with an order requiring the removal of the formation within 24 hours on Friday. After failing at their first attempt, bigger machinery is now expected to arrive at the scene early this week to help crews complete the job.