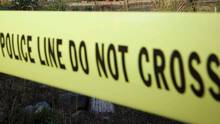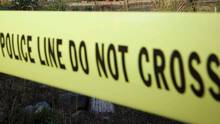 Mounties claim that two suspects ran over an Alberta sheriff off the road along Highway 2, north of Calgary, and into a barrier near Carstairs. The incident took place when the sheriff, a member of the Airdrie Integrated Traffic Unit, identified a blue Ford pick-up truck that was driving erratically. He attempted to install a traffic stop, but Mounties report that the suspects failed to comply and instead rammed the police cruiser.

RCMP Corporal Darrin Turnbull stated that the sheriff inside is lucky he wasn't seriously hurt. He pointed out that "it's extremely scary to realize that this has occurred; the collision was quite violent and sent him flying into the cable barrier on the highway." Additionally, Turnbull revealed that "we do have a collision reconstructionist who's attended the scene to conduct the investigation between the sheriff and suspect vehicle." He clarified that "there was complete intent on the part of the suspects."

After the crash, the suspects inside kept on speeding the truck until it was stuck in a ditch on a nearby range road. Turnbull explained that a man stopped down to help them, but the suspects punched him and instead stole his pick-up. The victim quickly informed 911, alerting the nearby first responders who were already searching for the suspects. Later the two suspects once again became stuck in a ditch for a second time, and were arrested. Mounties found the driver inside the truck; the passenger, who fled on foot, was found a short time later.