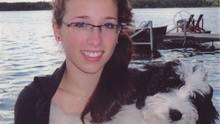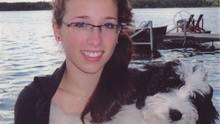 As condolences pour in for the family of a Halifax teenager who committed suicide due to allegedly being raped and bullied by four boys, the mother of B.C. cyber bullying victim, Amanda Todd, has stated that she completely understands what Rehtaeh Parsons's family is going through. 17-years-old Parsons passed away over the weekend as she previously tried to take her life on last Thursday. Her mother revealed that she was raped by four boys at the age of 15, and later victimized of bullying and harassment as a picture of the night of the attack was circulated on the web.

The teenagers death shares an uncanny resemblance to the case of Todd, who also committed suicide at the age of 15 after being cyber bullied for two years. Carol Todd alleged that she has sent a letter to Rehtaeh's mother, Leah, saying that "I wrote to her that in my deepest of hearts that I am so sorry for what her and her family are going through, that I for one truly understand what she is going through and that I give her as much strength as I have."

Police investigation did not lead to any charges being laid in Rehtaeh's case. Whereas, her mother explained the cruel story of her daughter on Facebook to shame the alleged unnamed perpetrators. The Justice Minister of Nova Scotia, Ross Landry, affirmed on late Tuesday night that he has requested his office to look into the matter and determine what actions can be taken in the case, however a few hours before, he alleged that his department can't second-guess every police investigation.