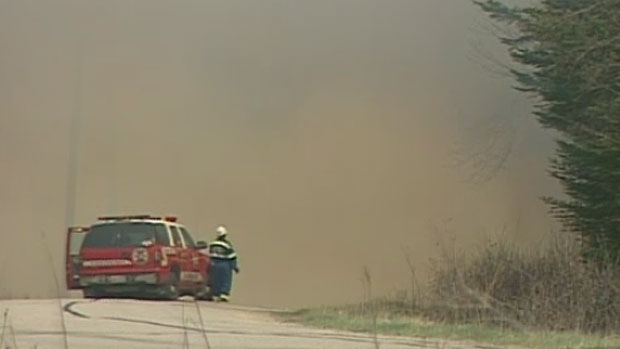 You can publish this article on your website as long as you provide a link back to this page.
This article was last updated on April 16, 2022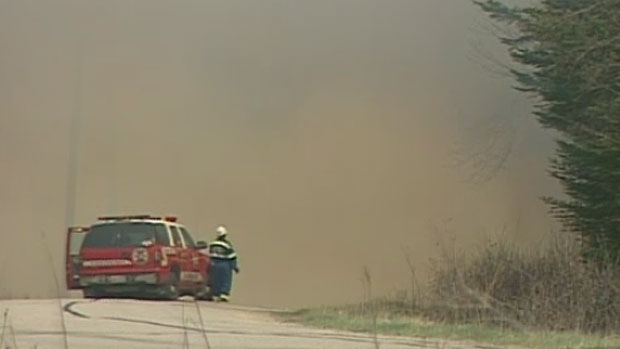 The Department of Natural Resources reported that a minimum of two homes were destroyed in a forest fire in southeastern New Brunswick, which were located in the Colpitts Settlement area, about 40 kilometres west of Moncton. The agency confirmed that several dozen firefighters, water bombers, and many other emergency crews embattled the massive fire on Tuesday afternoon and through the night.
Multiple homes were evacuated in the area engulfed by the fire, which had spread to almost 500 hectares by Tuesday night, though firefighters had gained control of the blaze overnight. It was revealed that even though majority of the fire was controlled today, the emergency from several departments will keep on monitoring the situation throughout the night.
A resident in the area, who lives around the corner of Middlesex and Sanitorium Roads, Karen Macleod, shared that the fire had reached her property but was thankfully extinguished just in time. Macleod mentioned that "I started to panic because I would see the smoke and all that stuff." She stated that "I went and got my animals and took them out of the house because I was afraid that it was coming this way and I wanted to save them." She explained that "the pets and I was out of there, just as simple as that." Additionally Macleod alleged that "it shows you that nothing matters as long as you are OK and the people and animals that you love are living and everything else can be replaced."