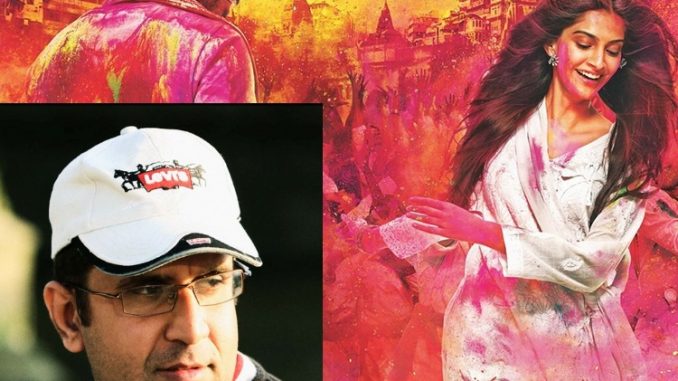 You can publish this article on your website as long as you provide a link back to this page.
This article was last updated on April 16, 2022

Aanand L Rai is a Film maker who started his journey with Television. He still would love to go back to T.V directing, Whenever Television requires him, He insists. Aanand made his directorial debut with 2011's medium budget money spinner Tanu Weds Manu which starred R.Madhavan and Kangana Ranaut. His is extremely excited for his up coming South Star Dhanush's Bollywood debut 'Raanjhanaa'. The film maker goes into a straight candid talk with Faisal Saif.
How do you look at the period from Tanu Weds Manu to Raanjhanaa?
It feels very good. When i was making Tanu Weds Manu, I had this feeling of satisfaction that no one is looking at me. After the film became a Hit, I got a choice in life where i asked to make whatever i wanted. But this time, People were watching on me. And i got a chance to make what i wanted to make which was Raanjhanaa.
Was there a 'Stress Level'?
Actually, I brought in the Stress Level for myself. Because i have always believed that a your story which you want to tell, Shouldn't be easy. And why should it be? You want to give a purity to your story along with conviction, You want to give your perspective to the story. When so many people join you in your Film making journey, And you have that energy to convince them, That is the time when purity comes in.
Why Dhanush (South Star)?
Why Dhanush? Face wise, I was looking for an actor who could treat himself as a common guy while playing the certain character. According to me, I found Dhanush ready for this character. Over here, We have so many actors who are best performers. But at that time, I couldn't find anyone as ready as Dhanush for this particular part. The moment i saw Dhanush, I said to myself that he can pull off. Dhanush might be the Kolaveri Di guy to everyone, But for me he is a tremendous actor. I was always insecure for the 'Language Barrier' part, But as a maker i feel at least this small challenge can be taken. I think it's high time that we should break the barrier of someone being from south india or north india.
Raanjhanaa looks very refreshing-street-smart love story going by it's Trailer..
You are very much correct. Raanjhanaa is a street-smart love story, But it doesn't stop there. It goes more beyond. Every character in the film will be over-whelmed. Every character will have his/her own purity. Let the whole film unfold to you. The street-smartness is just the flavor. It will leave you somewhere else. This story is not dealt on a superficial level.
What do you personally feel about Raanjhanaa's Music?
It's a Magic. Working with A.R.Rahman sir itself is a Magic. He understands the script, He understands the flow of the film. From the day one i was convinced that Mr.A.R.Rahman is the only man who can cover up for me for the kind of script that i am working on. The music of Raanjhanaa is so tremendous that you can see the whole film in the music.
How was it working with Dhanush and Abhay Deol in a same frame?
I must say Dhanush and Abhay Deol both has a great chemistry. The reason to cast them both is they both are very secured actors. They don't have any kind of insecurities. And when you work with such secured actors, As a director also you have so much to give. Even same goes with Sonam Kapoor. Sonam was always there to help Dhanush in terms of his Dialogues and Language part. In fact i will also add that we need actors like Abhay Deol who are so secured where i tell him that i am making Raanjhanaa with Dhanush and i want you to do this part which is not a big role, He understands it and grabs the part. I owe to Abhay Deol for being there with me.
Talking about Television, Why does India has a huge gap in between Cinema and Television?
I totally agree with you because i was born from Television. Whenever the TV Requires me, I will gladly go back. Television is my first love. I think we have started reducing that gap now. I hear Anil Kapoor and Abhinay Deo are coming up with 24's Indian Version on TV. Which i think is a good start. We should not stop at this that what audience wants, We must try and feed Audience with something new and innovative. It will take time, But i am hoping that it will work here too in coming 5 years maybe. Cinema and Television will soon come close to each other.
What is Fashion according to you?
I love simplicity. My actors get paranoid when i tell them you look good without Make Up. For me fashion is to be what you are.