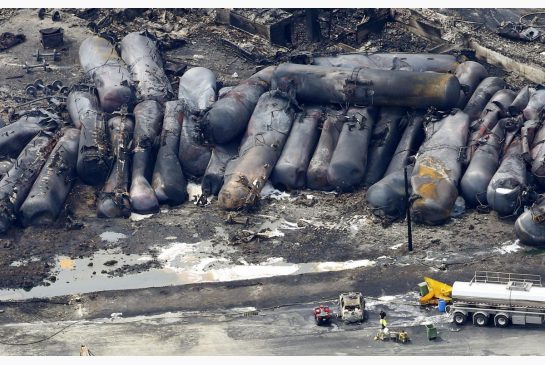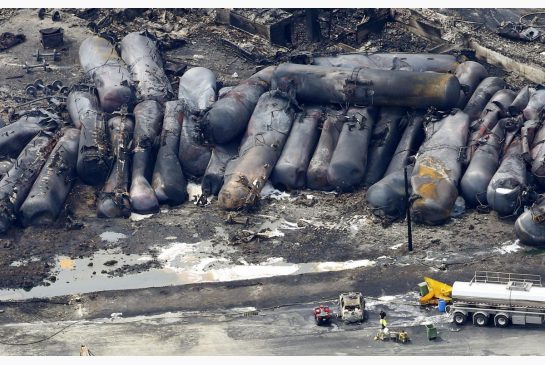 The Quebec government has finally revealed some direct information regarding the quality of air and water in Lac-Megantic after the deadly rail accident last month that caused crude oil to seep into the ground, spill into the river and burn in the air. It was informed that the air and water quality level are returning to normal with no sign of grave danger to human health.

The press release of provincial environment ministry came in reaction to the scorching remarks of environmental groups that highlighted results of a study showing increase in carcinogenic chemicals and concentration of arsenic in surface water around Lac-Mégantic, which according to a laboratory examination were 28 times above Quebec's upper limit. Consequently, the environmental advocates blamed Quebec's environment ministry of attempting to hide the levels of contamination in order to refrain from inciting panic.

In response to the accusations, provincial government revealed several of its environmental surveillance figures gathered from constant monitoring since the accident. It was explained that even after the 7.2 million litres of light crude oil spillage due to derailment, the quality of the water, both in the lake and in the Chaudière River, is now "similar to their historic levels." Additionally, the government alleged that a downward trend is being observed in the amount of oil in the water, which is a proof that there is no need to worry about either drinking water or the long-term health of fish and other animals.