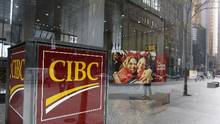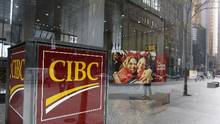 In a recently made ground-breaking announcement by Canadian Imperial Bank of Commerce, it has announced its best ever third-quarter profit, i.e. $890-million, supported by its numerous strengthening business lines. The bank disbursed earnings as high as $2.16 per share, which is even more than the expectations of several analysts, making CIBC the fourth bank to consecutively announce profit this quarter.

The profits at CIBS have caused an 8-per-cent increase from the same period in 2012. The bank explains that after stripping out one-time items, it has made a $943-million, or $2.29 per share, beyond its expected adjusted earnings of $2.13 per share. However, the bank has chosen to keep its dividend unchanged, while announcing its plans to buy back up to eight million shares. CIBC was unable to announce any update in its talks with Toronto-Dominion Bank to give up its Aeroplan credit cards, though it alleged that the discussions are still underway.

Previously, the bank announced in June 2012 that it would wind down its brokered mortgage business, i.e. FirstLine, after failing to find a buyer for the brand. The FirstLine model allowed CIBC to pay brokers fees for their effort to find new mortgage clients and now by winding down this business and bringing in new mortgages on its own, the bank hopes to earn better margins. Conversely, this method might also bring calculated risk to the cause as brokers are agreeably a reliable source of new business, which is something the Bank of Montreal learned after ending its own brokered mortgage business a few years ago.