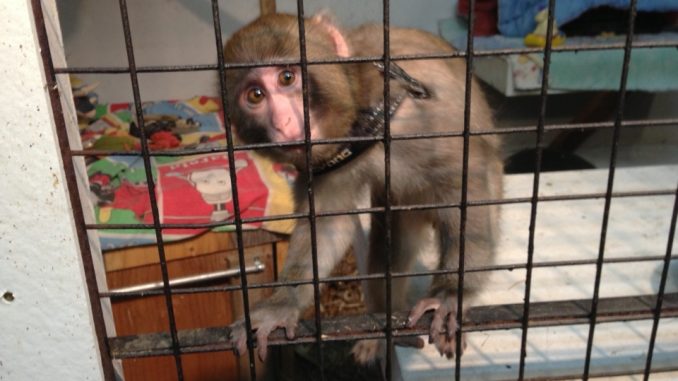 An Ontario judge has ruled in a judgment on Friday morning that the popular "Ikea monkey," or Darwin, will remain in custody of animal sanctuary and not be returned to the woman who allegedly claims to be his "mom." Ontario Superior Court Judge, Mary Vallee, refused the claim of the Yasmin Nakhuda, who cared for the monkey until last December and was attempting to get the monkey back. Justice Vallee's ruling concluded that Darwin qualifies as a "wild animal," meaning that Ms. Nakhuda lost his ownership as soon as he escaped from her car in December.

Darwin became exponentially popular last winter after being seen alone in an Ikea parking lot in North York, when he escaped from a locked crate in Nakhuda's car. Pictures of Darwing sprawled over the social media and soon became the most trending topic on the internet, where he was given the name of the "Ikea monkey." Yasmin Nakhuda calls herself Darwin's "mom" and had sued Story Book Farm Primate Sanctuary, the authority which took care of him after he was seized by animal services, to get him back.

Soon after Darwin's seizure, Ms. Nakhuda signed a form that transferred the monkey's ownership to the city, though now Ms. Nakhuda, a real estate lawyer herself, is claiming that she was tricked into signing the form. It is notable that owning a pet monkey in Toronto is an illegal act, however it became clear in the case of Darwin that animal services was unclear about its authority to enforce this law.