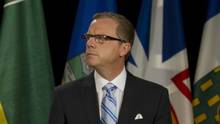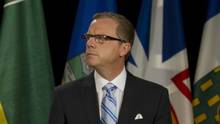 The Saskatchewan Premier, Brad Wall, has indicated that his government will be introducing a motion on Wednesday afternoon that will officially demand abolishment of the Senate. The motion is largely being perceived as only symbolic in nature as it will have no real implications. This symbolic move is perhaps deliberately timed only a week before the Supreme Court of Canada is scheduled to begin hearings on the constitutional implications of reforming the Red Chamber.

Reiterating his stance over Senate abolishment, Saskatchewan Premier alleged that his views to abolish the institution have been consistent in the past, asserting that he believes no meaningful reform is possible. If passed, the motion will act as a statement of Saskatchewan's official position on the matter. The press release issued on Wednesday claims that the Saskatchewan's decision is not based on the current controversy over the three senators' expenses but largely takes into account the Senate as an institute. It said that "long before the current scandals which have further marginalized the Senate as a useful institution, many were questioning the relevance of an appointed group of men and women, unelected and unaccountable, potentially standing in the way of an elected House of Commons."

The Senate voted to suspend three former Conservatives without pay on Tuesday, holding them responsible for "gross negligence" while using tens of thousands of dollars of improper expenses. Senators Pamela Wallin, Mike Duffy and Patrick Brazeau will now only be entitled to access to life insurance and medical benefits but will be cut off from other Senate resources for two years.