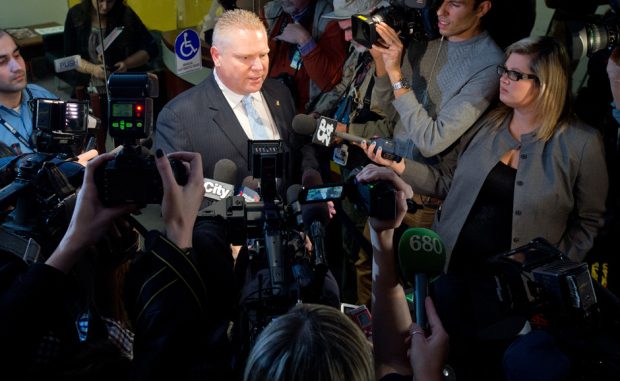 In a statement issued to the press by Councillor Doug Ford on Monday, he alleged that the president of the Board of Trade doesn't represent her membership. Almost a month after openly demanding Mayor Rob Ford to take a leave of absence during the troubling crack scandal, Toronto Region Board of Trade president and CEO, Carol Wilding, visited the city hall today to address the budget committee over the city's proposed $9.6-billion operating budget.

At the same time, it was announced by City Hall and Queen's Park that Deputy Mayor Norm Kelly and Premier Kathleen Wynne would be meeting on Tuesday, signaling towards how irrespective Mayor Rob Ford has become since council stripped him of many powers. Despite expressing general support for the proposed budget, Ms. Wilding raised concerns over taking on $900-million in debt to build a Scarborough subway instead of a "fully-funded and approved" light rail line. Additionally, she warned the council committee about a persistent "structural deficit" that the board believes should be completely eliminated.

During the meeting, Councillor Ford informed Ms. Wilding that "90%" of her membership agrees with the Ford fiscal agenda. While addressing reporters from outside city hall after the meeting, he stated that "Carol Wilding doesn't see eye to eye with the mayor from day one. She doesn't represent, she may be the president, she doesn't represent the average member of the board of trade." In response, Ms. Wilding refuted the statement, asserting that Board of Trade completely trusts its membership's views.