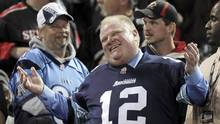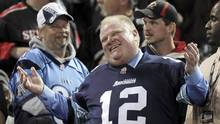 New youth football club of Toronto Mayor Rob Ford, named Rexdale Raiders, has been abruptly suspended from its league since it failed to pay required fees. In light of the suspension of Rexdale Raiders, for now the mayor's controversial coaching career has come to a halt. The mayor had been used to leaving meetings early at City Hall to coach practices and games, assigning football duties to his taxpayer-funded aides, and recruiting a man with a violent history to work with teenage players on the Raiders and on Mr. Ford's former team at Don Bosco Catholic Secondary School.

According to the Ontario Minor Football League, the Raiders were suspended because it failed to pay $1,950 in fees and fines, which was in violation of the league's constitution. The organization's president, Dan Ralph, revealed that the Raiders were informed about the money they owed at the end of the summer football season. In response to which, the club's representative and a junior aide in the mayor's office, Xhejsi (JC) Hasko, wrote an email in September, stating that he was looking into getting the overdue payment covered. However, Mr. Ralph added that the league did not receive any further correspondence after that and its follow-up e-mails were also neglected.

In its meeting last week, The Ontario Minor Football League had planned to discuss the suitability of youth football coach of one of Mr. Ford's coaches, Payman Aboodowleh, but now since the suspension of Rexdale Raiders, the issue has been disregarded.