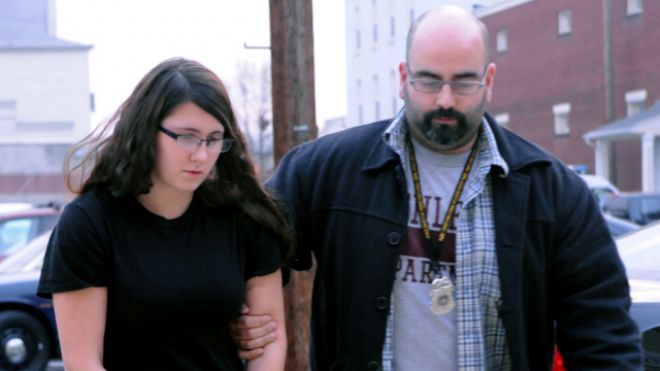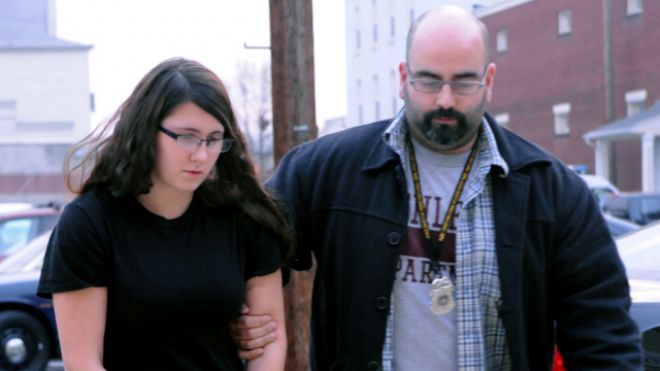 Newlyweds in Pennsylvania murdered a forty two year old man to celebrate their three week anniversary. The murder was conducted 'just for the thrill' of it and was an activity that the couple planned to do together. Elytte Barbour, 22, and his teen bride, Miranda, 18, are charged with the murder of Troy LaFerrara conducted on the 11th of November. The victims only mistake was that he had replied Mirandas Craiglist ad by offering companionship in the form of a 'delightful conversation'.

Pennsylvania, a town of Sunbury, just to the north of Philadelphia, is the location of the crime where the couple decided to find a victim they could kill together, informed the police. 'They went out to dinner on Veteran's Day to celebrate and to enjoy the thrill of killing,' told the Sunbury Police Chief Stephen Mazzeo, this Saturday. Miranda stabbed LaFerrara while her husband waited in the car for a signal to wrap a cord around LaFerrara's neck.

Miranda ran a business in which she posted ads on websites to meet men for a short time companionship. She made from $50 to $850 for small activities which did not include physical activities. 'She is not a prostitute,' said Elytte Barbour, defending his wife. 'What she does is meet men who have broken marriages or have no one in their lives and she meets with them and has delightful conversation.' Subury Police is also planning to investigate into the death of the man with whom Miranda had a one year old child.