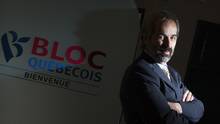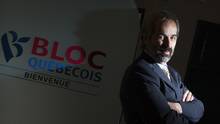 The leader of Bloc Québécois, Daniel Paillé, is anticipated to announce his resignation at a news conference scheduled on Monday afternoon, mainly due to health-related reasons. According to party sources, its vice-president Annie Lessard is most likely to assume the interim leadership for Mr. Paillé, who is not a sitting member of the House of Commons.

Sources confirm that Mr. Paillé will elucidate over his health problems that prompted his decision on a news conference on Monday afternoon, confirming a report in Le Devoir that Mr. Paillé suffers from a "form of epilepsy." It was reported that "he will announce that he is retiring for health reasons," and that "he feels that he cannot fully assume all of the responsibilities that come from being the leader of the Bloc Québécois." The Bloc is a separatist group that once remained a dominant federal party in the province in the 1990s, though it was recently abridged to only four-MP caucus after the 2011 election.

63-year-old Mr. Paillé was chosen as party leader after Gilles Duceppe resigned following a terrible election in which the Bloc was swept by the New Democrats in most of Quebec. In his short tenure as party leader, Mr. Paillé entered into a conflict with MP Maria Mourani, who was expelled from caucus due to her criticisms of the proposal by the Bloc's provincial ally, the Parti Québécois, of a Charter of Values which would ban civil servants from wearing conspicuous religious signs.