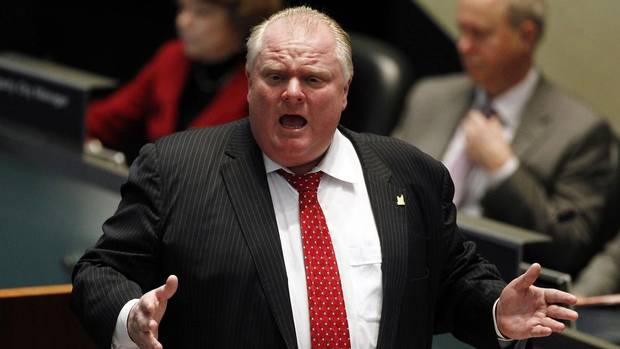 This article was last updated on April 16, 2022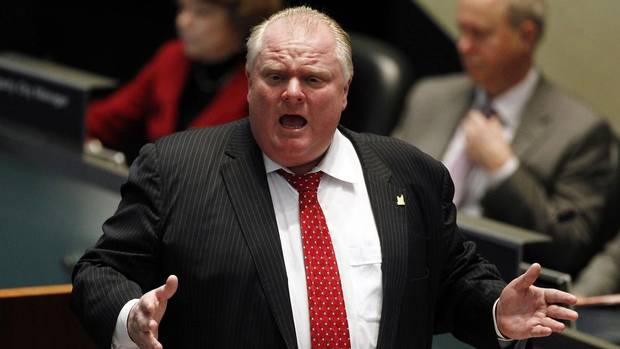 Only a day after he Mayor Ford lost a vote on tax rates and faced another set of allegations regarding his personal life, Mayor Rob Ford could not resist from getting offensive and taking personal shots at councillors as he accused his colleagues of trying to stop him from introducing savings.
The Toronto City Council met on Wednesday for a full-day session and primarily agreed to a 2.23-per-cent residential tax increase for 2014, despite clear and open objections of the mayor. Later on, the vote results were outshined by news that Mr. Ford might be getting sued for his alleged connection to a jailhouse assault involving his sister's former common-law husband. However, Mayor Ford got hold of himself midmorning on Thursday and made public the passel of money-saving motions he was promising for weeks. Mr. Ford's proposals included eliminating $7-million to plant 97,000 new trees, replacing $19-million in city funding for the Pan-Am Games with corporate sponsorships and collecting unpaid library fines.
In response to a question regarding his proposed plan to cut tree planting, Mr. Ford quickly got personal with Beaches Councillor, Mary-Margaret McMahon, as he accused her of being "missing in action" during the ice storm. Mr. Ford alleged that he did not see her at City Hall during ice storm as he said that "I just can't comprehend how you think sometimes, Councillor McMahon." She soon replied as well, saying "bight back at you," and later explained that she was helping residents in her ward during the ice storm.
You can publish this article on your website as long as you provide a link back to this page.