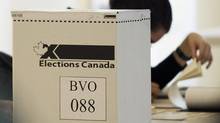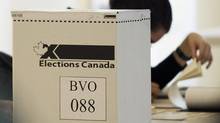 The Conservative government has prepared a new proposal that aims at increasing the maximum donation limit that Canadians can contribute to federal political parties, eliminating public subsidies based on election results. The government's "modest" increase in the donation limit of federal parties will automatically benefit those parties who have strong fundraising skills. And it might not just be coincidence that Conservatives are the leading caucus in this regard. Although Liberals are not so far behind either.

On the other hand, the Harper government is also introducing a legislation that tends to intensely alter the structure of Elections Canada. Democratic Reform Minister, Pierre Poilievre, is anticipated to reveal a bill on Tuesday that would end the Chief Electoral Officer's influence over investigating alleged violations of elections law and assign the duty of enforcing these laws to a completely independent post. This legislation will aim at entirely detaching the tasks of running elections and enforcing elections law. Whereas, currently Chief Electoral Officer is tasked to appoint the Commissioner of Canada Elections, i.e. the official responsible for investigating and prosecuting Elections Act breaches.

In addition to that, the government is also expected to take action on the practice of "vouching" during balloting, which is a process that allows an elector with authorized identification to "vouch" for the identity of another voter who lacks sufficient identification to be presented to Elections Canada. According to several sources, the Conservatives are aiming to make changes that will enhance accuracy and protect integrity of the system.