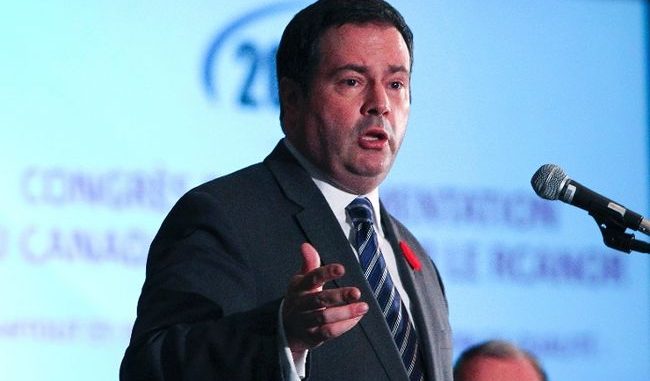 The federal government has kneeled to main demands made by the provinces' on the Canada Job Grant, as it decided to allow provinces to choose which federal transfers to use to fund the new training subsidy. An alleged letter authored by federal Employment Minister, Jason Kenney, and addressed to all provinces, lists the latest provincial offer. A source confirms that the letter includes a requirement that $300-million in existing provincial transfers must go to the Job Grant instead of existing provincial training programs.

The option was requested by the provinces out of concern that Ottawa's initial plan was to fund the program using $300-million of a $500-million transfer for Labour Market Agreements, which are meant to provide programming for vulnerable workers, including immigrants, youth, older workers and the disabled. Whereas, provinces sought the authority to be allowed to shift money from a larger transfer, called Labour Market Development Agreements, which are worth about $2-billion a year, to pay for the grant.

In this context, Ottawa will continue to transfer a combined $2.5-billion in training-related transfers to the provinces, whereas provinces would be required to spend $300-million on the job grant. According to the offer, provinces will be allowed to fund that $300-million from either of the two training transfers, or from other provincial sources of revenue. Additionally, the provinces also requested to extend the launch of the Job Grant from April 1 to Oct. 1, 2014, decided on which, Mr. Kenney chose to settle in between and launch the grant on July 1.