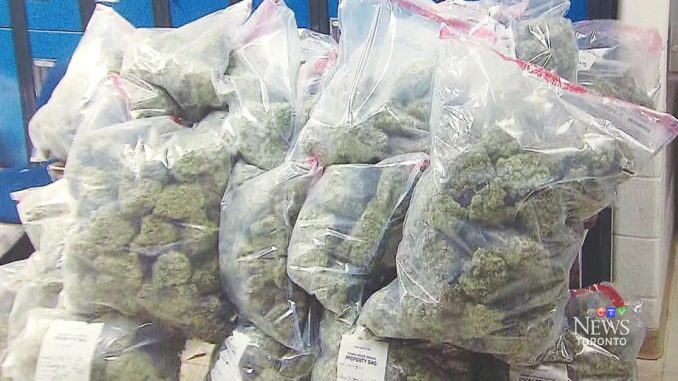 In an announcement made by Toronto police on Monday, it disclosed to have made the largest seizure to date as a culmination of a year-long probe into a cross-country drug-trafficking investigation. The news release explained that the operation that led to seizure of $2.4 million in cash, dubbed as "Project Green Giant," inspected alleged shipment of large quantities of marijuana from British Columbia to Toronto for distribution purpose.

Toronto police revealed to have also seized 205 kilograms of marijuana and three kilograms of hashish, and added that it dismantled a "large-hashish production lab" as well. It was explained that Police executed several search warrants at different locations across the GTA last Thursday, which included three safety deposit boxes at two financial institutions. Staff Insp. Randy Franks mentioned in a statement issued on Monday that "there has always been a trade of marijuana from British Columbia to Ontario. It has been ongoing and it probably will continue, but we do our best to disrupt it and this is a significant disruption."

Franks alleged that "we have had larger marijuana seizures but never in conjunction with this amount of cash. As far as I know, this is the largest one-time cash seizure we have been involved with." He revealed that the marijuana was stored in freezer bags to trap the odour and shipped in cardboard boxes. Among the four people charged with numerous offences were 35-year-old Nitesh Tailor, 50-year-old Antonio Sergi, 35-year-old Edward Vaserbakh and 31-year-old Justin Young.