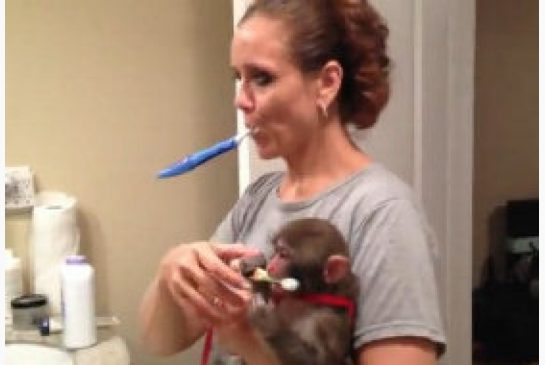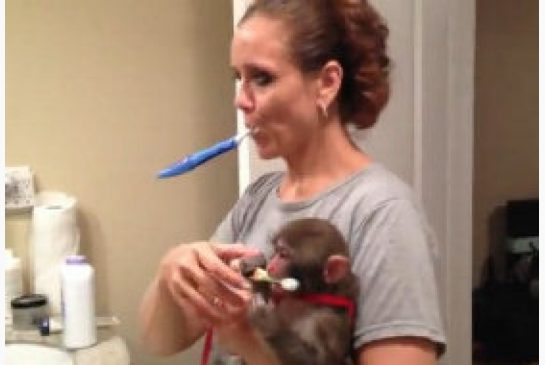 Former owner of Darwin, better known as the Ikea Monkey, Yasmin Nakhuda has officially announced her decision to end the 15-month legal battle to get him back. It was confirmed that Nakhuda has signed consent to a motion to dismiss her own legal appeal brought by Darwin's new home, Story Book Farm Primate Sanctuary, in Sunderland, Ont., and its founder, Sherri Delaney. The order from Court of Appeal Justice David Watt was issued on Feb. 20.

According to a formal statement emailed by Nakhuda, she alleged that "the burden of costs, the delays, the crushing pain of separation and its effect on our life and work and most of all, advice of the unlikelihood of success of our appeal though the 'wild animal' defence makes no sense, leaves us with no choice but to let go." The statement was signed "Yasmin Nakhuda, Monkey Mom." Earlier, it was planned to appeal a Superior Court judge's September ruling that found Darwin was a wild animal that left Nakhuda's ownership the moment he escaped her car in a North York Ikea parking lot in December 2012.

In her official statement, Nakhuda stated that "all we can hope is that the sanctuary will show compassion by allowing us to see Darwin and give him the warmth of hugs that Darwin craves for and needs for his proper development." The legal battle between Nakhuda and Story Book Farm has occasionally been intensely spiteful.