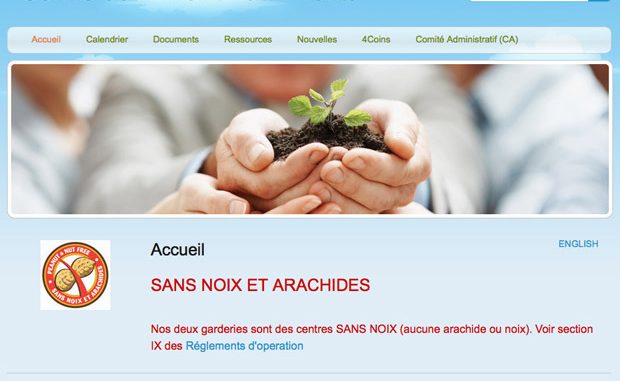 An Ontario man, Randy Murray, has decide to look for a new daycare after his two-year-old daughter, Faith, received a three-day suspension over a bringing a cheese sandwich. Mr. Murray alleged "I'm daddy daycare until we find another location," as he explained that he decided to pull his daughter, Faith, and his four-year-old son, Michael, from the Ottawa daycare due to their poor handling of the situation.

However, Centre de l'Enfant Aux 4 outlets defended their zero-tolerance ban on outside food Thursday. Daycare director, Deb Ducharme, explained that "we don't know if that [food] touched peanut butter before being brought in," and so "we can't take that chance." While dropping his two kids off at daycare on Monday, Murray was unaware that Faith stuffed a crustless cheese sandwich in her pocket instead of eating it in the car. Later on a teacher discovered the sandwich in the classroom, which was sealed in a ziplock bag, and so the daycare chose to impose an immediate three-day suspension.

Commenting on the situation, Murray alleged that "I thought they were actually tongue-in-cheek making a joke," because "if it's in a sealed package, and it's coming in by accident from a two-year-old, who doesn't even know what she's doing … it just seems a little harsh." However, on the other hand, Ducharme firmly defended the strict no-outside-food policy, explaining that it exists to protect "the health and safety and wellbeing of all the children" and staff who are allergic to a wide variety of food products, including peanuts, wheat, gluten, egg, fruits, vegetables and seafood.