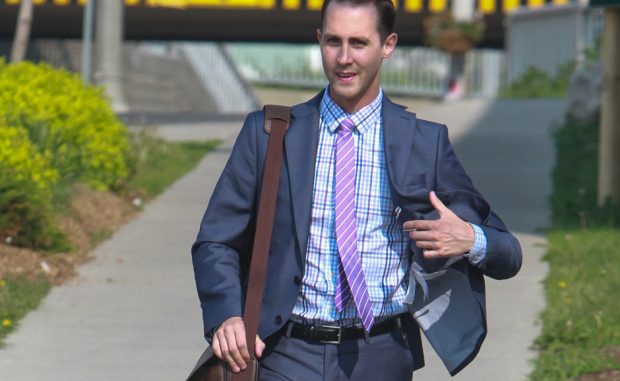 This article was last updated on April 16, 2022

Crown prosecutor in Robocalls case, Croft Michaelson, mentioned in court on Monday that he plans to call several witnesses to the stand, who will unambiguously describe how Michael Sona admitted his participation in a scheme to use robocalls to send voters to the wrong polling locations in the 2011 election. Michaelson alleged that the testimony is expected from the four witnesses, who are all former colleagues of Sona's from Parliament Hill.
In his remarks in a Guelph, Ont. courtroom, Michaelson alleged that he expects to say that "Mr. Sona admitted his involvement in a scheme to misdirect voters to the wrong polls." Michaelson provided the court with a list of ten witnesses he intends to call to give evidence against the accused. Mr. Sona is the only suspect charged under the Elections Act over the misleading calls, and a vast majority of evidence related to the calls made to voters on the morning of May 2, 2011 is not being contested by Sona.
Sona has agreed to a lengthy and detailed statement of facts about calls that were made by someone using the bogus names Pierre Poutine and Pierre Jones. Most part of the first morning was spent reading the agreed statement of facts into the record, describing how someone bought a disposable phone and registered it in Poutine's name. It said that the data used to make the calls is traced back to have leaked from the Conservative Party's voter contact database, CIMS.
You can publish this article on your website as long as you provide a link back to this page.