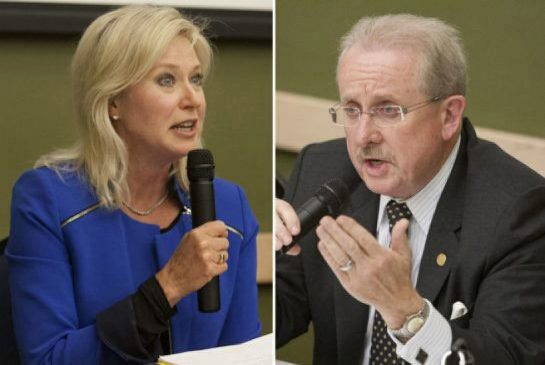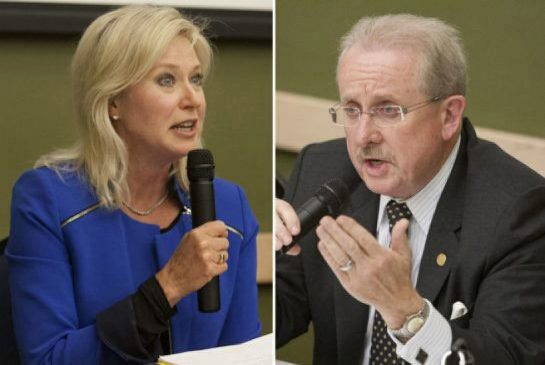 A recent poll has shown Mississauga mayoral candidate, Bonnie Crombie, to have gathered a considerable lead against her rival, Steve Mahoney, right after outgoing Mayor Hazel McCallion endorsed her campaign. A previous poll conducted at the end of September showed Crombie trailing Mahoney by 4 percentage points but the results of the latest poll, revealed on Thursday, gave Crombie a commanding lead, with 56 per cent support compared with 31 per cent for Mahoney.

According to the remarks of Forum president Lorne Bozinoff, "it is clear that the royal touch of Queen Hazel has had the desired effect." McCallion had previously maintained for months that she would not endorse either candidate since both of them were her close friends and had served with her on council. McCallion also mentioned earlier that she was not picking sides, "for now." Although Mahoney took the endorsement lightly this week, saying he understood the decision, his wife and current councillor, Katie, had a relatively bitter response to McCallion's endorsement as she said that "I feel betrayed." McCallion's old friend, Katie, mentioned on Wednesday that "I could suggest that there's no relationship anymore. I can't fathom it. I can't justify why she's doing it."

Soon after endorsing Crombie, McCallion left for China. Even though Mahoney and Crombie have almost identical platforms, Crombie is more inclined towards a rapid transit for the city's future transportation needs, while Mahoney wants high-occupancy-vehicle lanes for some immediate relief while the city waits for rapid transit to be built.